8 Swedish clothing brands every man needs in his wardrobe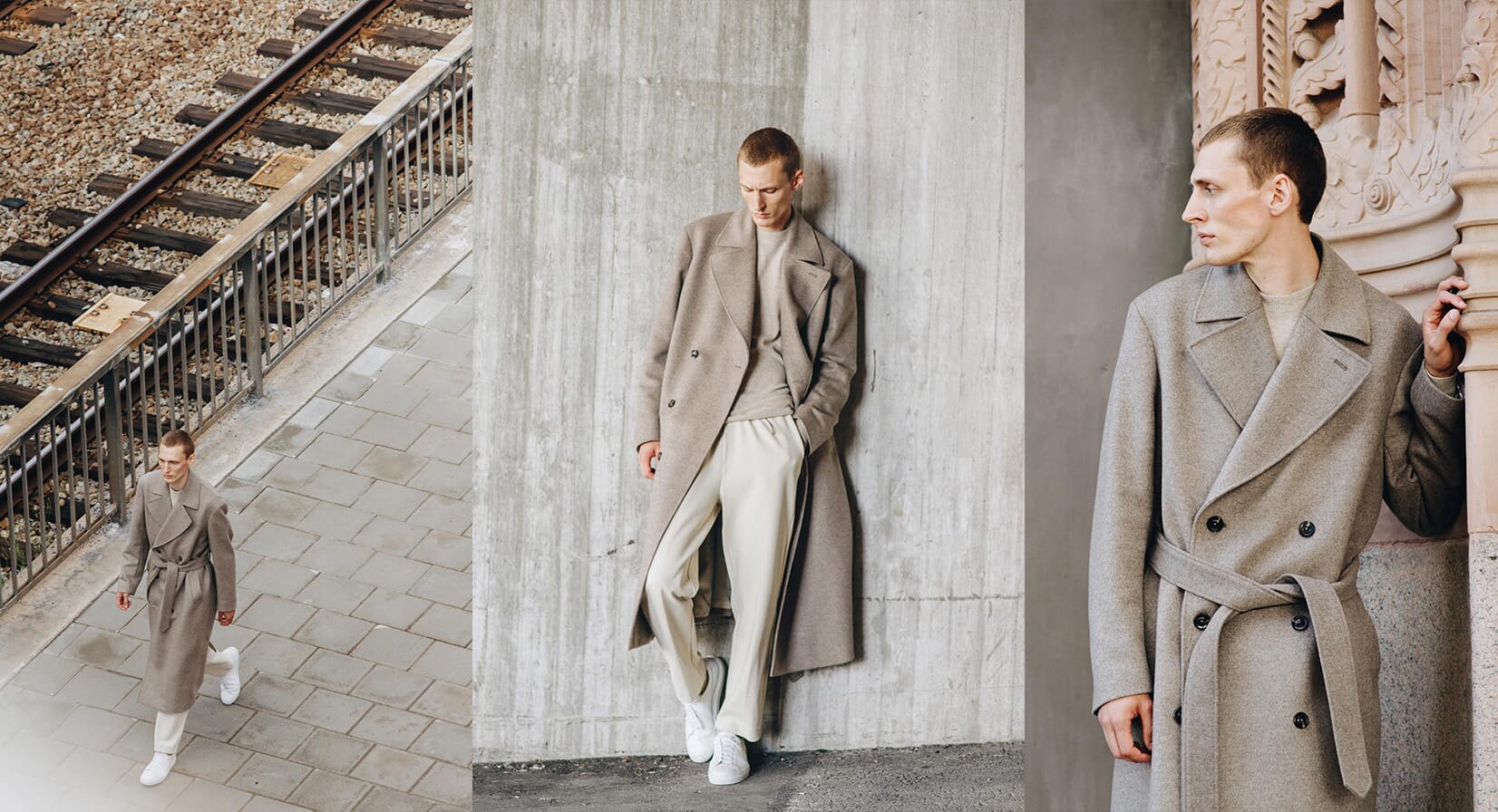 Sweden is recognized as the epicenter of Scandi style. Cool, collected and minimal, Swedish design has it all and absolutely nothing more. Think of it as form follows function with added elegance and you're almost there. Materials are key, perhaps because in colder climates there's nothing better than wrapping yourself in luxurious comfort in the chill of the long winter months. In recent years, a new generation of Swedish minimalists has emerged, with the common goal of combating disposable fashion in all its forms and promoting lifelong sustainability instead. It's Swedish style with real ethical roots. Here's our pick of the best Swedish men's clothing and accessories brands you need to know about now.
The best Swedish men's brands in 2022
CDLP
The key to understanding this five-year-old label are its clear goals. Innovation in materials is essential, as is what the CDLP describes as "conscious construction" in Europe. Expect high-quality basics – underwear, t-shirts, loungewear, socks and swimwear – that subtly pamper and still impress with an almost obsessive attention to detail. The underwear is made from wood-derived Lyocell to create what one fashion writer has described as an "ultra-comfortable, ultra-luxury" experience. Essentials to savour.
---
---
Tusenö
Founded in 2015, Tusenö has shaken up the often stuffy world of watches. Here, the quiet design language has subtle nautical influences, with the name Tusenö referring to the Swedish for the "thousand island coast" in the west of the country: "kusten med de tusen öarna". It is this heritage that is subtly woven into each subtle yet eye-catching timepiece. Choose between premium Seiko quartz chronograph interiors or precision Swiss-made automatic movements. Is it time for Swedish style on your wrist? Sure.
---
---
A day's walk
Durable, built to last and offering high quality at an affordable price: these are the principles of A Day's March, a young Swedish brand with a concrete commitment to clothing without an expiry date. Production is mainly in Portugal, organic cotton is used whenever possible. Above all, these thoughtful wardrobe essentials are designed to last a lifetime. As the founders themselves say with a characteristic Swedish opening, these are clothes "to help you through the triumphs and the troubles of everyday life". We can't ask for more than that.
---
---
Steele and Borough
Niklas Bandobranski and Catherine Nilson set out to create a range of bags – duffel, weekender, business – that would speak to the way we live now. Steele & Borough's signature look is sharp, sophisticated, unadorned. These bags are faithful companions on your travels, whether for a workout at the gym, for rigorous daily commutes or for a cheeky weekend. The materials are nylon and vegan leather for time-tested durability, water-repellent for practicality. The details are neat. All the bags you'll ever need, and more.
---
---
Axel Arigato
From iconic hoodies to sleek sneakers, Axel Arigato has saved your off-duty capsule wardrobe. Sneaker silhouettes are minimalist, while clothing – whether it's everyday pants or chunky knits – goes beyond mere seasonality. Axel Arigato founders Max Svärdh and Albin Johansson aim to combine Swedish and Japanese minimalism with, as they say, a focus on "quality, craftsmanship and longevity". Their fanbase is growing, and it's not hard to see why.
---
---
North-89
Let's be clear. These are sneakers designed by a self-confessed sneaker addict. Gustaf Secher's passion started young and his mission with North-89 is to create sneakers to wear in all four seasons – and that means the most demanding Scandinavian seasons. Function, rather than disposable style, is at the heart of the design. The uppers are often weatherproof, the soles are sturdy rubber, the details are Italian suede, the construction is carried out by specialists in Portugal. Exceptional.
---
---
Myrqvist
When it comes to a fresh take on the luxury of handcrafted footwear, Myrqvist is the go-to brand. Traditional techniques combine with direct-to-customer service to provide affordable luxury footwear for your wardrobe. For Myrqvist, only the best – the very best – will do for your next shoe. Shoemakers in Portugal use Goodyear Welted construction, so every pair of Myrqvist shoes is built to last for decades. The calfskin comes from a tannery belonging to the French luxury brand Hermès. Long-established English specialists Charles F Stead supply suede. Tradition, Swedish update.
---
---
REQUEST
"Less tougher work clothes." That's the promise of ASKET, one of our favorite Swedish brands aiming to design not for the seasons, but forever, as they say. The mission is less clothes with more and more life. The remarkable result is a deliberately limited range of capsule wardrobe pieces to wear any day, any night, in any season. Ethics are at the heart of everything ASKET designs, with an emphasis on sustainability and production transparency. The collections — think merino sweaters, flannel shirts, essential tees and raw denim jeans — are permanent. The cut is classic and neat. The result is a whole new way to create a personal Scandi style.
---
---
Discover our selection of the best British, Italian and German brands.
---
---