Beginning of wage negotiations in the garment industry in Cambodia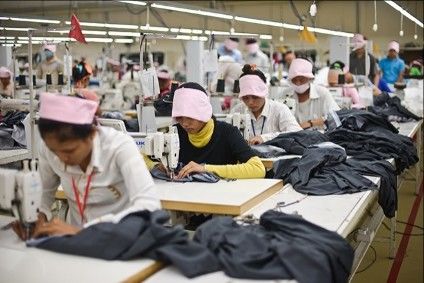 This week, representatives of the Garment Manufacturers Association of Cambodia (GMAC) attended the second meeting of the Second National Minimum Wage Council.
Discussions focus on setting the minimum wage for the textile, clothing, footwear, travel goods and bags sector for 2023.
The government raised the minimum wage to $194 a month earlier this year from $192 a month, raising concerns within the industry as Covid-19 delivered a rocky year for the leading outsourcing hub.
According to local reports, unions in the garment sector say workers want a wage increase of between $20 and $50 next year, given the rising cost of living.
GMAC said this week in a statement announcing the start of the talks: "With the Royal Government of Cambodia's strong ability to handle Covid-19, Cambodia can maintain production stability, support economic growth and exports. However, there is a decline in profitability in the sector and the future situation remains uncertain and unfavorable for Cambodia's exports for at least more than a year.
Cambodia's garment and textile industry has rebounded since orders came to a halt in the early months of 2021 when factories were grounded by a community outbreak of Covid-19. Coronavirus cases in the country jumped from less than 500 at the time to over 50,000 by the end of the first half.
However, some factories have had to spend extra money on Covid-19 prevention and response expenses, from masks and alcohol to rapid tests.
HE Ith Sam Heng, Minister of Labor and Vocational Training and Chairman of the National Minimum Wage Council, welcomed all participants to Monday's meeting and outlined dates for further discussions to be held on 24 and August 31, and September 7, 14, 22 and 23.
GMAC did not return a request for comment at press time.