Global Apparel Manufacturers Unite for Trade Compliance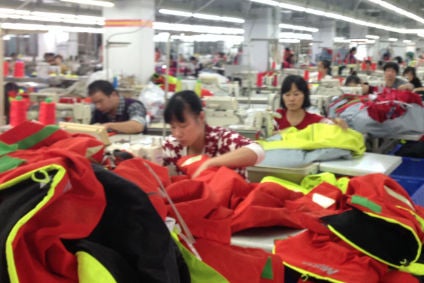 Garment makers, who account for nearly 70% of global apparel exports, have agreed minimum terms that they hope will raise the bar for fashion brands and retailers' buying practices.
The 13 textile and apparel industry manufacturing associations from nine countries in Asia, the Middle East and North Africa are working together under the initiative "Manufacturers' Payment and Delivery Terms ".
They hope to tackle the power imbalance in the buyer-supplier relationship, which has come to a head during the Covid-19 pandemic with order cancellations, especially from European and American brands and buyers, leaving many Asian producers with their backs to the wall. .
A meeting of the group last week confirmed that while buyers' own initiatives to improve purchasing practices are important, they are not enough – and manufacturers need to play a bigger role in setting standards that support mutually beneficial and lasting partnerships.
Participants also agreed to make "trade compliance" the overarching principle of the initiative, ensuring that purchasing practices do not abuse purchasing power to the obvious and avoidable detriment of the manufacturer. In the next phase, the associations aim to put in place structures to enforce "trade compliance", including instruments to ensure transparency.
Among other goals, the group plans to draft a set of minimum expectations and develop recommendations and best practices related to payment and delivery terms. It will establish certain red lines that purchasing practices must not cross – essentially setting the bar for "trade compliance".
There will also be a series of recommendations to improve procurement practices and recommendations for further research, including an international arbitration mechanism, transfer of property ownership and research to modernize performance indicators that measure the value of end-to-end contributions. to profitability.
"The publication of the red lines in a few weeks will allow us to put the principle of commercial compliance into practice", explains Matthijs Crietee, secretary general of the International Apparel Federation (IAF), which is leading the initiative.
"The list of recommendations for improving purchasing and research practices will form the basis of a structural dialogue that we are setting up in phase 2. This will be a dialogue on improving practices purchasing process involving the world's leading apparel manufacturers' associations, buyers and the organizations that represent them.
Launched in January by the STAR Network, an inter-Asian network of producer associations, and funded by GIZ FABRIC, the regional project of the German agency for international development, the initiative is also supported by the Better Buying Institute and the OECD.
Participants are currently working on a white paper to be released towards the end of April, following feedback from an advisory board comprising key stakeholders representing buyers, government and academia.