Green factories still can't guarantee higher prices: clothing manufacturers
Representative image. Photo: Collected
">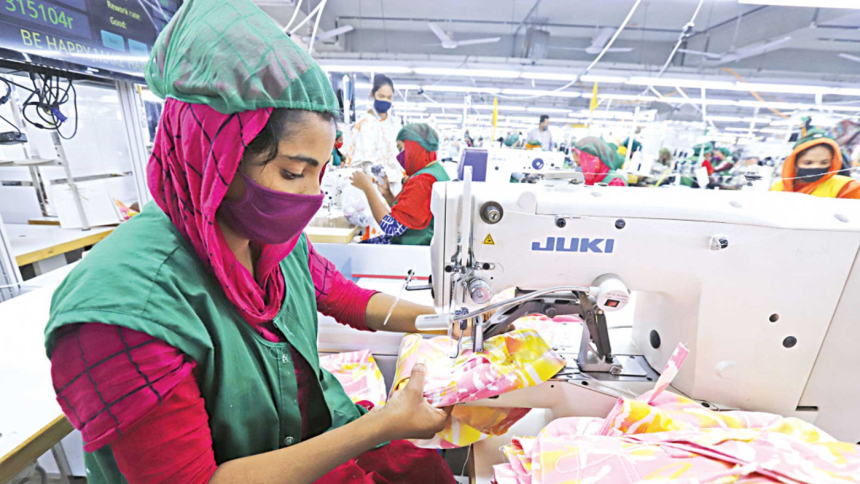 Representative image. Photo: Collected
Garment manufacturers have spent more than 30% more to establish green factories, but international buyers are still reluctant to pay higher prices for products made in the globally recognized units.
Garment makers made the comment during the launch of the Securing the Green Transition Program of Bangladesh's Textile and Ready-to-wear Sector at the Brac Center in Dhaka today.
For all the latest news, follow the Daily Star's Google News channel.
The Center for Policy Dialogue and Sweden Sverige organized the program for green garment factories in Bangladesh.
Garment makers have built green factories as part of their efforts to protect the environment and boost the sector's image by saving 30% in energy and water consumption, the makers said.
"However, we are not getting the best prices from retailers and brands," said Fazlul Hoque, managing director of Plummy Fashions Ltd, the world's greenest knitwear factory located in Narayanganj.
The number of green clothing factories in the country now stands at 157, with the United States Green Building Council (USGBC) today awarding green certification to two more factories.
Among them, 47 are rated platinum while 96 gold, 10 silver and 4 are just certified by USGBC, according to data from Bangladesh Garment Manufacturers and Exporters Association (BGMEA).
The USGBC has awarded the Leadership in Energy and Environmental Design (LEED) to Bangladeshi factories.
Nearly 500 other garment factories are waiting to be LEED certified by the USGBC.