Haitian clothing makers hope for future expansion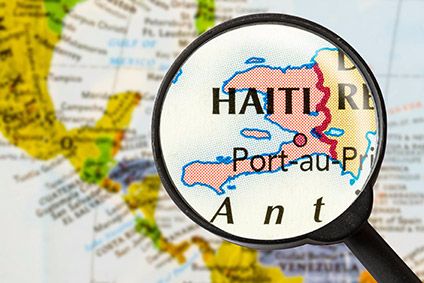 Garment manufacturing industry insiders in Haiti are optimistic that the sector will continue to grow, as long as the Caribbean nation's government provides economic and social stability.
This is not a given in Haiti, which has suffered from serious political instability since the overthrow of the dictatorial regime of former President Jean-Claude Duvalier ("Baby Doc") in 1986.
But apparel executives point out that working conditions in the country's apparel sector have improved and predict that its workforce could grow sixfold in less than a decade, if the government ensures overall economic growth and efficient services.
Haiti's manufacturers' association – L'Association des Industries d'Haiti (ADIH) – told just-style that the apparel sector is doing its part to attract workers, improve wages and working conditions. since the introduction of the HOPE/HELP laws in the United States. These are the Haitian Hemispheric Opportunity through the Encouragement of Partnership (HOPE), 2006, and later the Haiti Economic Lift Program (HELP) of 2010.
The HOPE/HELP laws are preferential trade agreements designed specifically to boost Haiti's manufacturing sectors, particularly the apparel industry.
A recent report from the U.S. International Trade Commission showed that the value of U.S. apparel imports from Haiti increased 2.1% to $866.7 million in 2017, the value of imports under the HOPE/HELP laws increasing 7.9% to $577 million. Synthetic fiber apparel accounted for a growing share of US apparel imports from Haiti, in contrast to the declining share of cotton apparel.
Content from our partners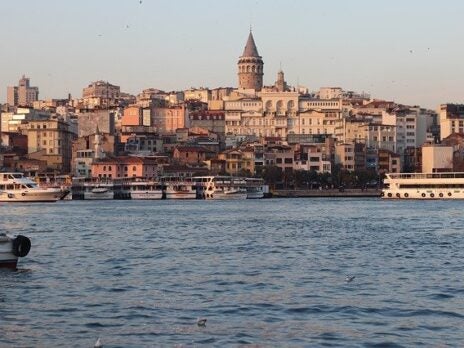 The acts also tie market access to Haiti by respecting labor standards and rights, insisting that garment manufacturers improve working conditions and practices to benefit from their provisions.
Haitian garment factory owners say the sector can employ up to 300,000 workers by 2026, with new factory construction underway
ADIH president Georges Sassine said the garment sector in Haiti has responded positively: in 2006, only 9,000 people were employed in the garment industry in Haiti, a number that has risen at 52,000 today. He told just-style that Haitian garment factory owners say the sector can employ up to 300,000 workers by 2026, with new factory construction underway.
These include units in the Lafito Industrial Free Zone belonging to the Gilbert Bigio Group (GB), (owned by Haitian businessman Gilbert Bigio), which is under development and is located in Port Lafito , a Panamax port north of the capital Port au Prince.
The free zone will house at least 20 factories, according to its developer, with Taiwan sportswear maker Reliable Source Industrial (RSI) as its anchor tenant. Upon completion, RSI expects to employ over 5,000 workers and will have the first LEED Silver-certified manufacturing facilities in Haiti.
Another is the Digneron industrial park owned by the Haitian Palm Apparel group being developed in Carrefour, southwest of Port-au-Prince.
"At the moment, buildings are under construction but not yet occupied. By this time next year, another 10,000 to 15,000 jobs should be added," predicts Sassine.
He says the HOPE/HELP laws have improved working conditions in garment factories nationwide. The HOPE law obliges Haiti to create an office of labor ombudsman and to ask the International Labor Organization (ILO) to inspect and evaluate factories to ensure that labor standards are respected by insisting on the improvements if Haitian manufacturers want to benefit from the trade agreement.
"The work environment has changed dramatically," says Sassine. "Factories are monitored under the ILO's Better Work program and reports are produced twice a year on conditions."
Salary concerns
Wages, however, remain a major concern. In 2017, there was a series of protests from mid-May to the end of July, involving factory closures and 18,000 workers either on strike or demonstrating to demand an increase in the minimum wage, which rises now at around 371 HTG (5.50 USD) per day.
However, Sassine argues that broader government policies and the quality of life they provide for Haitians – not financial compensation – are the real problem limiting the general sustainable economic growth that would help the apparel sector grow. quickly.
"Compare Haiti to Nicaragua – we operate the same with factories and conditions, the only difference is outside the factory. What kind of food is available for their workers, cost of transportation, education their children? That's what Haiti lacks," Sassine says. He notes the government's efforts this year (now abandoned) to raise fuel prices, which would have increased transportation costs and food bills, depressing the overall standard of living, making it harder for workers to leave their homes and work in garment factories.
Factory owner Andy Apaid, head of Alpha Industries, a major clothing manufacturing group in Haiti, agrees. He says some of his workers earn between $7 and $8 a day, well above the admittedly very low gross national income per capita of Haitians ($790 in 2016, according to the World Bank). He also notes that "everything is ripe" for more workers to enter the industry – except for political stability.
ADIH points to the resignation of Prime Minister Jack Guy Lafontant in June following an attempt to raise fuel prices in July this year, which sparked violent protests and looting. The association says such instability would discourage investment and could make workers more reluctant to take manufacturing jobs (the country's unemployment rate is around 14% according to data service Trading Economics).
"If we can manage the political environment, which is a big challenge, then we believe that over an eight-year period, Haiti can have 300,000 jobs in place in this sector," Apaid said aptly, reflecting the comments. of Sassina.
See also: