Mmf Giant Surat also wants to be a clothing center | Surah News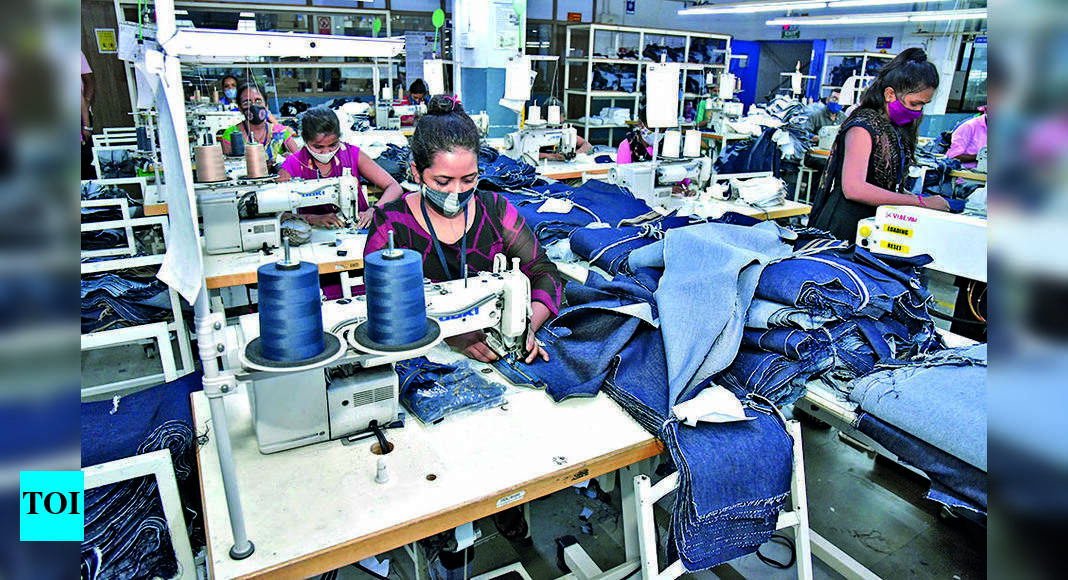 Surat: After becoming the main manufacturing center for man-made fibers (MMF) with a contribution of nearly 65% ​​to the country's total man-made fiber production, the city now also focuses on garment manufacturing.
Currently, the textile city does not enjoy significant clothing manufacturing power compared to its dominance in fabric manufacturing.
About four crore meters of gray cloth are made in the city, a small production of which is consumed locally for the manufacture of ethnic clothing. Most of it, however, goes to the saree-making industry and what remains is exported.
"Clothing is the process that involves sewing. Currently, about 1 lakh sewing machines are in use in the city, but majority of them are used for sewing lace on sarees," said Ashish Gujarati, President of the Chamber of Commerce and Industry of South Gujarat (SGCCI).
According to one estimate, around 200 medium and small clothing units operate in the city. "The number of 200 is small, but there are demands and young entrepreneurs exploring new opportunities. We are also exploring opportunities for clothing parks and asking the government to provide us with land," Gujarati added.
"We receive requests from young investors who wish to start a clothing unit. They have space and money but need help to understand garment manufacturing," said Ajoy Bhattacharya, South Gujarat Regional Chairman of Garment Manufacturers Association of India (CMAI).
To promote and explore opportunities in apparel manufacturing, SGCCI is to attend the CMAI Fab Show in Mumbai next month.
About 40 textile manufacturers from the city participate in the event with their products. "The SGCCI will organize workshops to raise awareness of the manufacture of garments. Experts from developed centers will participate," Bhattacharya said.