StanChart rolls out pre-shipment loans for apparel manufacturers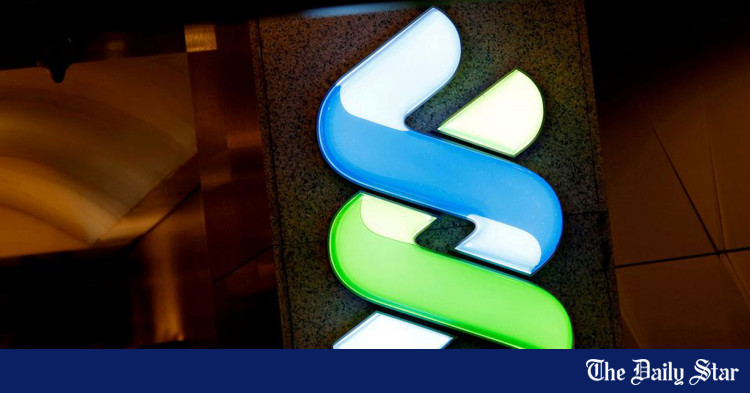 Standard Chartered has partnered with major global apparel buyers and suppliers and disbursed US dollar-denominated pre-shipment loans under a new funding program, which aims to support more than 20,000 apparel workers in Bangladesh.
The unique funding program in response to Covid-19 was designed in consultation with renowned buyers, enabling better liquidity support for customers in a difficult environment, the bank said in a press release yesterday.
For all the latest news, follow the Daily Star's Google News channel.
Bank customers are eligible for one-year cash support for payment of salaries, utilities and other operational expenses under the program, with a three-month moratorium period.
More than 20,000 workers received their multi-month salaries and festival bonuses on time thanks to these loans.
The program allowed easy access to funds for salaries and other operating expenses, and provides low-cost financing with a natural hedge against currency volatility, the bank said.
In the press release, Fakir Kamruzzaman Nahid, Managing Director of Fakir Fashions Ltd, recipient of the funding, said, "The impact of the pandemic on lives, livelihoods and the global economy cannot be overstated."
"At a time like this, the USD pre-shipment loans introduced by Standard Chartered offered us a chance to reduce our financial outlay and cement our long-standing relationship with our buyer.
"Standard Chartered used the strength of their network to work with our key buyers and provided us with this low cost USD financing, with the flexible option to repay over one year with a moratorium."
"During this pandemic, the speed, efficiency and commendable efforts of the Standard Chartered team have proven that the bank understands the demands of our industry."
"Covid-19 is something that has left us totally off guard, especially in the first few months of 2020. Our industry is facing tight deadlines, massive workers and unpredictable buyers," said Ms. Shahadat Hossain , chairman of Dekko Legacy Group.
He described the government's stimulus package as a big relief. USD-based pre-shipment financing also helped them manage payments.
"We were able to reduce our expenses and create additional support in the treasury."
This was a very innovative move by Standard Chartered, Hossain said. "Also, the way it's structured, with the moratorium, gives us more flexibility."
Naser Ezaz Bijoy, CEO of Standard Chartered Bangladesh, thanked the central bank for the support that enabled it to offer low-interest loans denominated in US dollars to exporters.
"As the country's largest international bank, with our unique global network and relationship with buyers, we had an important role to play during this crisis."
"The RMG sector continues to be the engine of Bangladesh's economy, and I am happy and proud that our initiatives have been able to support the sector during these difficult times."