From high street stalwarts to luxury designer brands, there are plenty of Spanish clothing brands that are sure to add some European flair to your look.
Chances are you're already shopping at the best Spanish clothing brands without even realizing it. Zara and Mango have become two of our staples for affordable catwalk-worthy fashion, but there are plenty of other brands like Zara that deserve some attention as well.
Whether you're looking for everyday basics or a stunning dress, Spanish clothing brands have you covered. Like the best Scandinavian clothing brands, you can choose to add minimalist styles from Massimo Dutti to your capsule wardrobe, or go bold in Desigual's eclectic collection, there's something for every budget and every taste. styles.
Besides ready-to-wear favourites, Spain is also home to iconic designer styles. Whether it's the Manolo Blahnik stiletto heel made famous by Carrie Bradshaw in Sex and the City or one of the best designer bags, the coveted Loewe Puzzle bag, Spain has no shortage of luxury designs that became instant classics. Just like the big French clothing brands, these brands have a certain classiness to them, so if you need a pick-me-up in your wardrobe, we've rounded up the best Spanish clothing brands to get you started.
The best Spanish clothing brands to browse
The best Spanish clothing brands chosen by our fashion editors
1.Desigual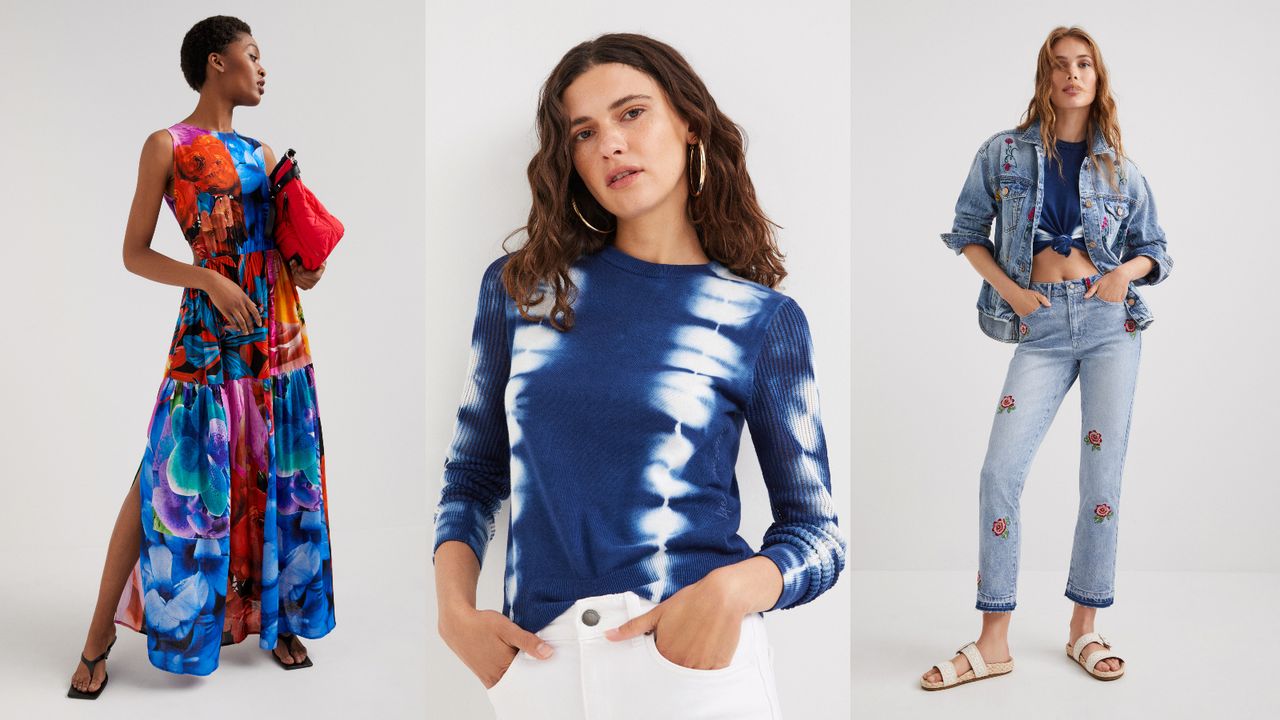 Founded in 1984, Desigual's head office is based in the Spanish city of Barcelona. Known for their playful prints and adding brightly colored clothing to closets around the world. Desigual offers fun, free-spirited fashion in its stores in 72 countries. They've also earned some serious sustainability credentials with initiatives like phasing out single-use plastic, using up to 50% sustainable fiber by 2023, and aiming to become a carbon-neutral company. by 2050, making it one of the best sustainable clothing brands in this edition.
The fashion editor's favourites…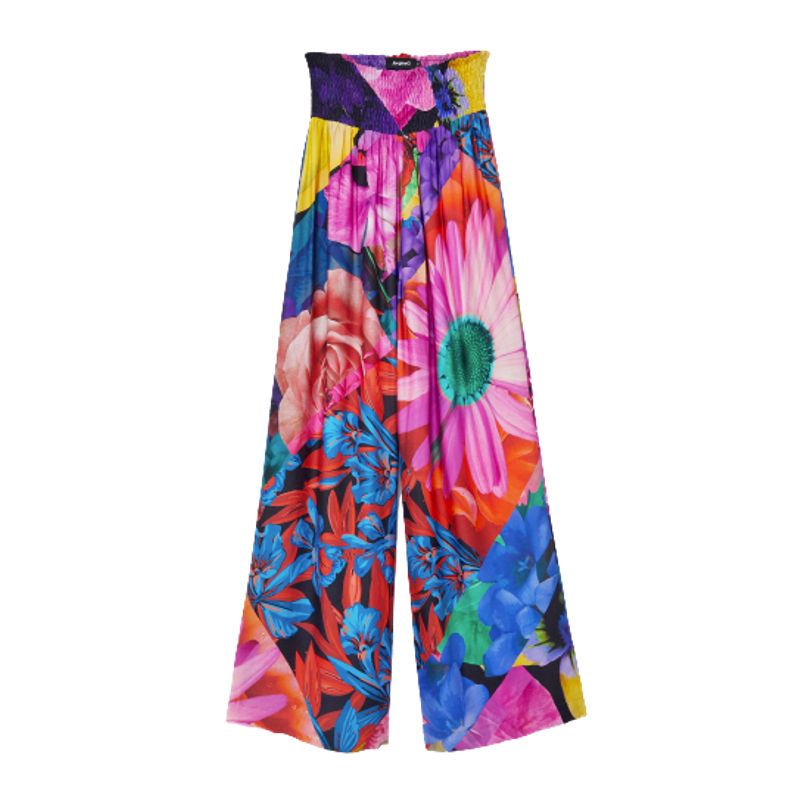 Desigual floral palazzo pants
Recommended retail price: $145.95 / £109 | Swap the printed dress for trendy pants. Designed as part of the M. Christian Lacroix line, they're made from eco-friendly viscose and feature a smocked pleated high waist for a flattering fit. Keep the rest of your look simple and team up with block colors.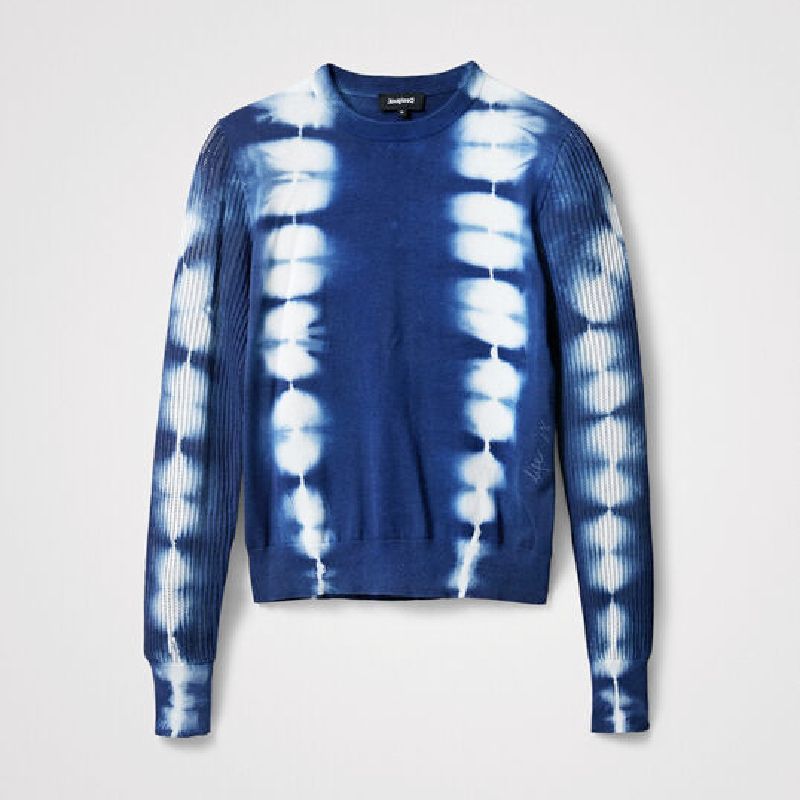 Desigual tie-dye knit sweater
Recommended retail price: $115.95 / £84 | This tie-dye sweater will become your go-to for off-duty days. Crafted from 100% sustainable cotton, it has striped knit sleeves and a classic crew neck for an easy-to-wear silhouette. With its slim fit, it's perfect for layering and tucking into jeans and skirts.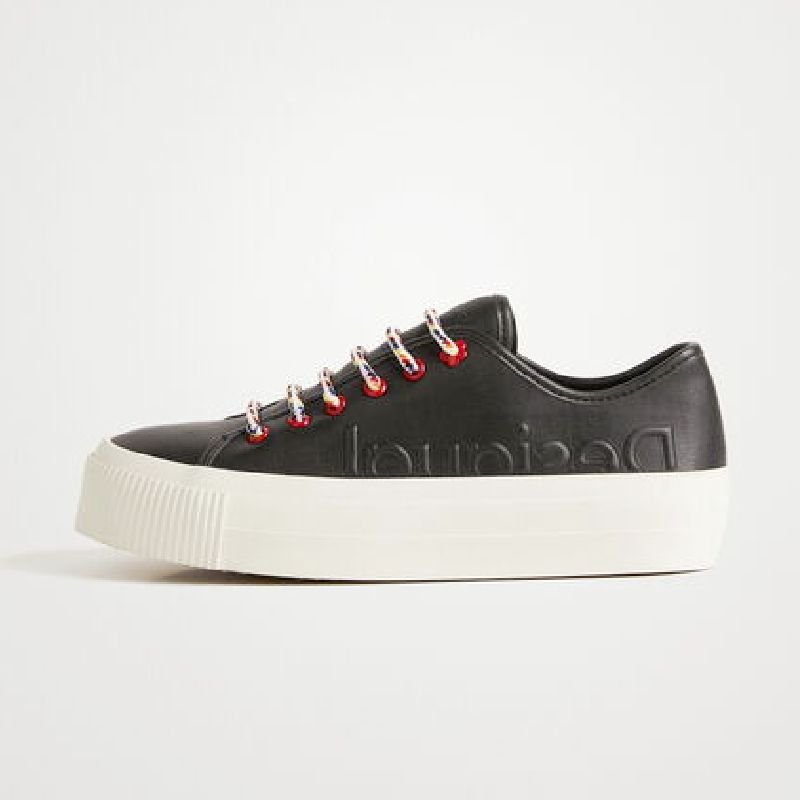 Desigual platform sneakers
Recommended retail price: $145.95 / £109 | With so many bold prints on offer, you'll want to keep your accessories to a minimum so these stylish trainers fit effortlessly into the collection. The Desigual stamp is still visible in the fun laces, but the black and white color scheme also makes them versatile.
2. Lowe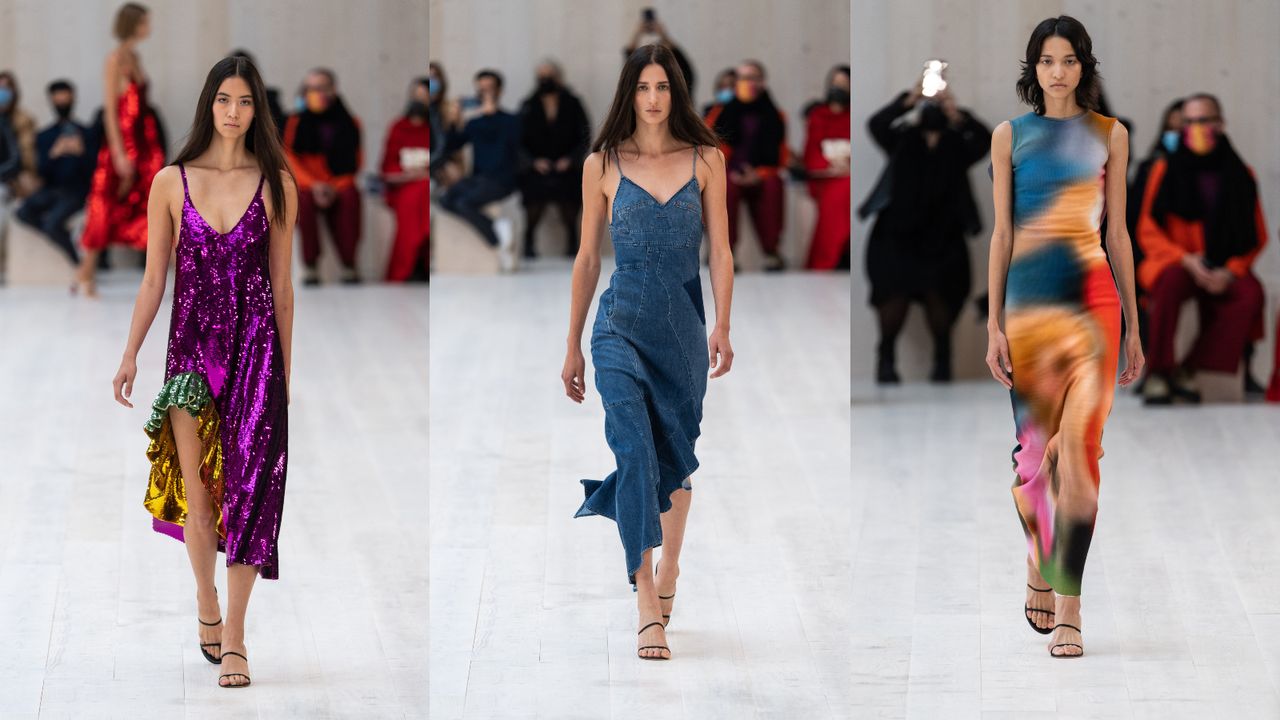 This Spanish fashion house (pronounced "lo-weh-vay") defines itself as having an obsessive focus on craftsmanship and unrivaled expertise with leather. Since 2013, the brand has operated under the creative direction of Jonathan Anderson and the brand marks this as the start of its new chapter, embodying a bolder and more playful visual identity. If you buy one thing, make it the iconic Puzzle bag, introduced by Anderson in 2015 and worn by Beyonce.
The fashion editor's favourites…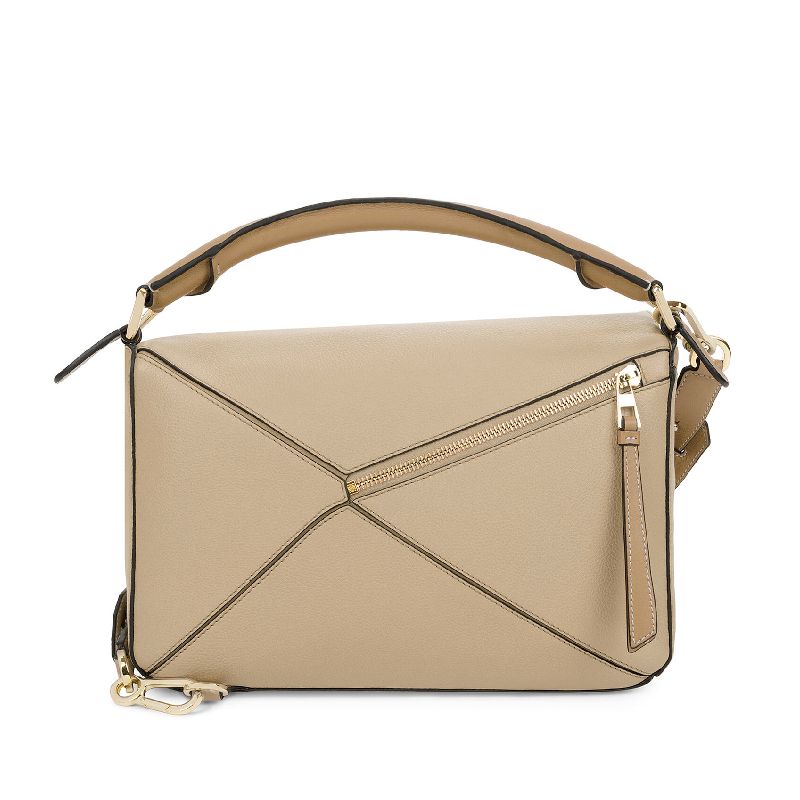 Loewe Puzzle Bag in Soft Grained Calfskin
Recommended retail price: $3,100 / £2,350 | Not only is the Puzzle Bag one of the most sought-after designer accessories, it's also incredibly practical and can be worn five different ways, from shoulder to clutch. It also folds completely flat for convenient storage.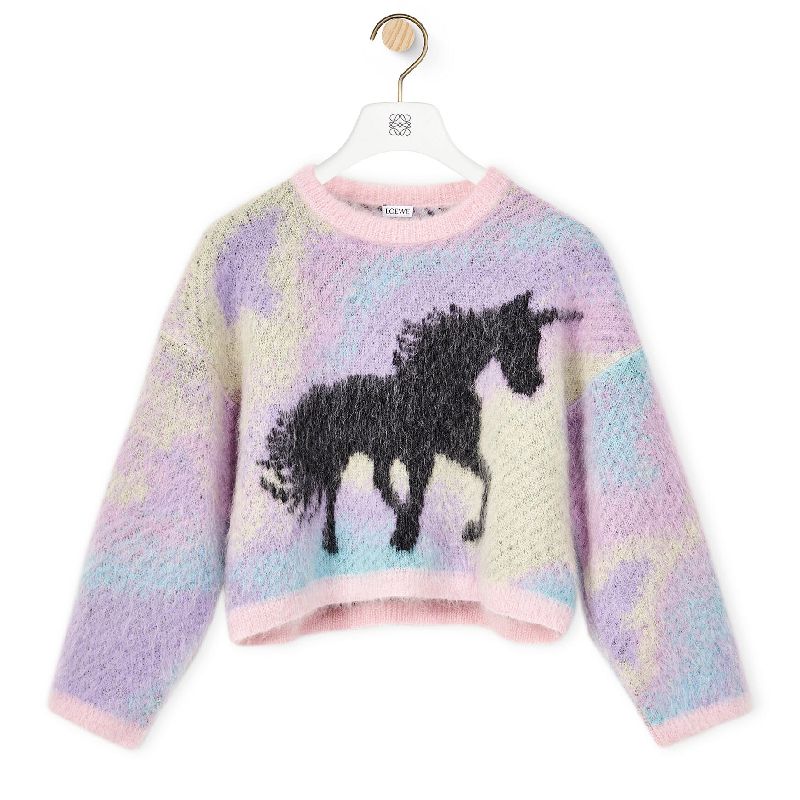 Loewe Unicorn Jacquard Mohair Sweater
Recommended retail price: $1,450 / £1,000 | Liven up your jeans and sweater combo with this playful unicorn print. Crafted from a mohair blend in colorful rainbow hues, it features a relaxed, cropped fit. Compensate for its shorter length and pair it with high waisted mom jeans.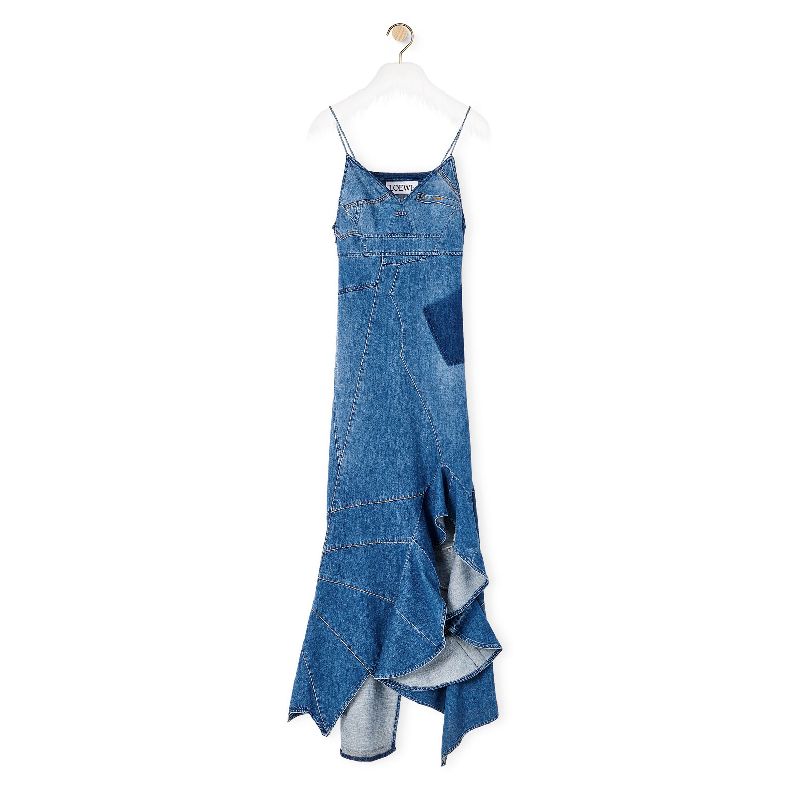 Loewe ruffle dress in denim
Recommended retail price: $1,700 / £1,200 | As seen on the Loewe SS22 show, this denim dress is a real showpiece. The ruffled hemline keeps it fresh and feminine and the asymmetrical panel design adds extra interest. Layer over a turtleneck for extra coverage.
3. Mango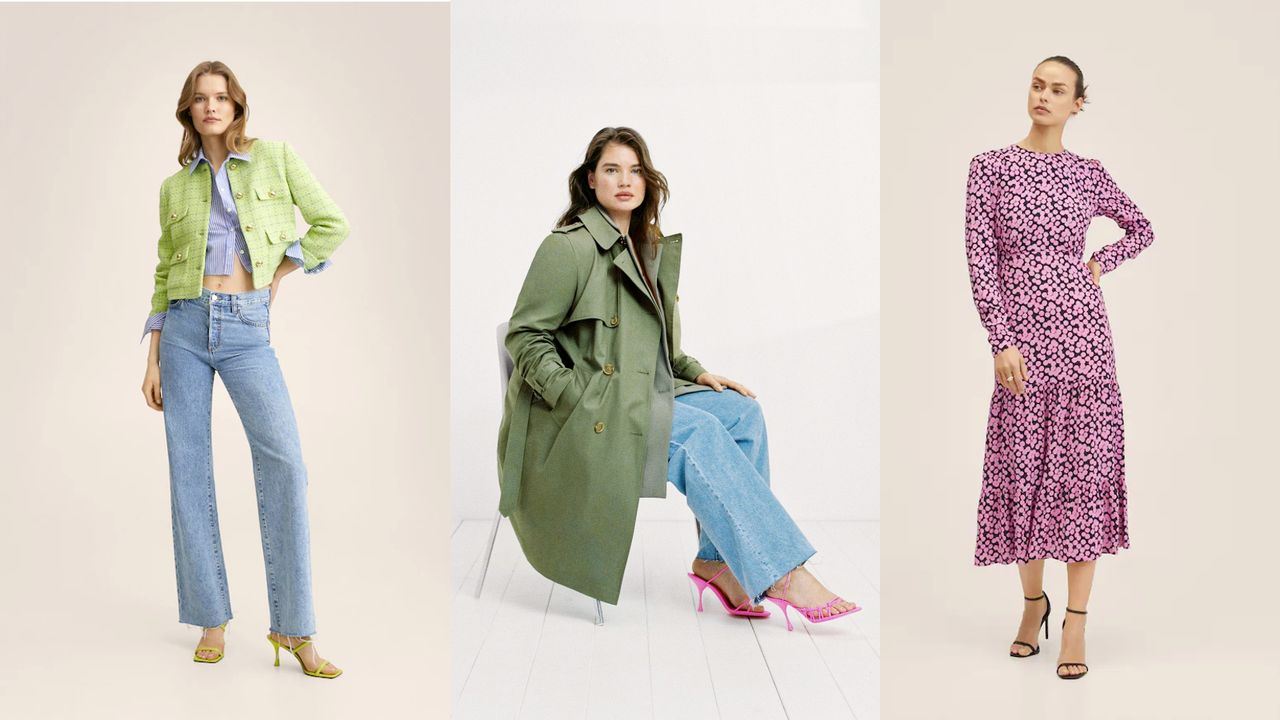 After Zara, Mango is probably one of the most recognized Spanish brands. With a mix of stylish pieces, on-trend dresses and designer-inspired accessories, it caters to a wide range of fashion tastes and we doubt you'll leave any of their stores empty-handed. Featuring some of the best midi dresses, the 2022 collection is packed with throwback prints, bold colors and easy-to-wear silhouettes to satisfy any fashion craving. They also have a well-stocked plus size collection.
The fashion editor's favourites…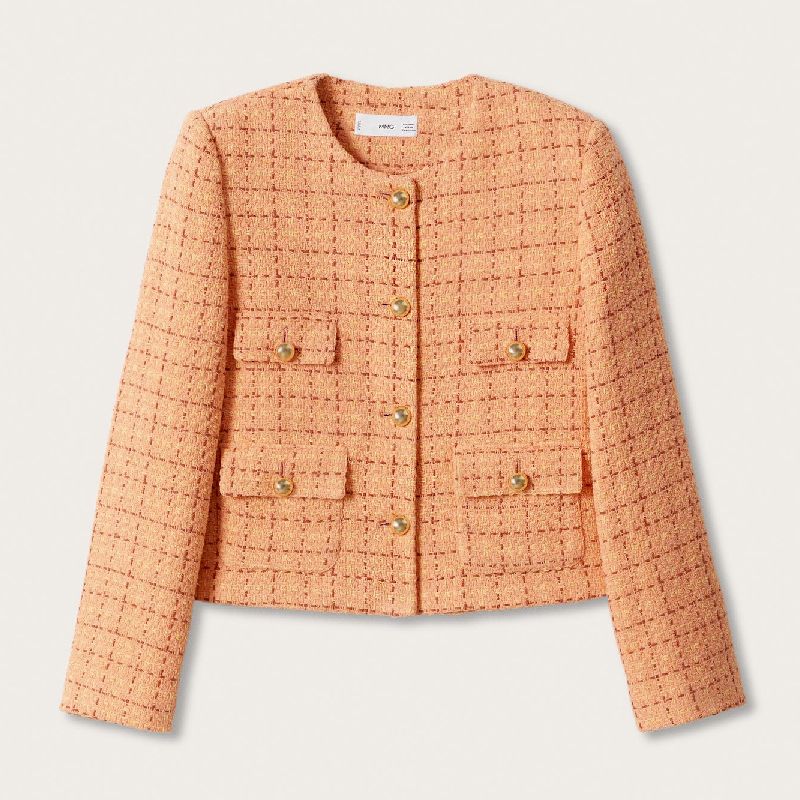 Mango pocket tweed jacket
Recommended retail price: $99.99 / £59.99 | Designer style without the high price tag, we're getting major Chanel vibes from this sleek jacket. Refine your weekend look and wear it with the best t-shirts and jeans. Available in two vibrant shades: orange and green.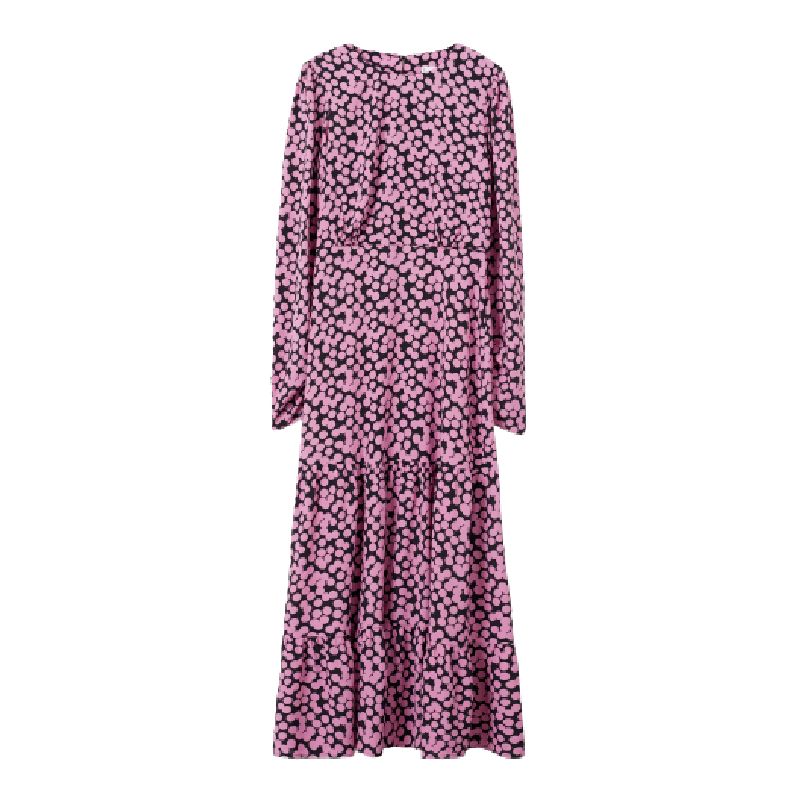 Cut-out dress with Mango print
Recommended retail price: $99.99 / £59.99 | You can never have enough midi dresses, can you? We love the open-back design of this one for a dressier feel while the long sleeves and high neck give the front an understated look. Wear with block heel sandals this summer.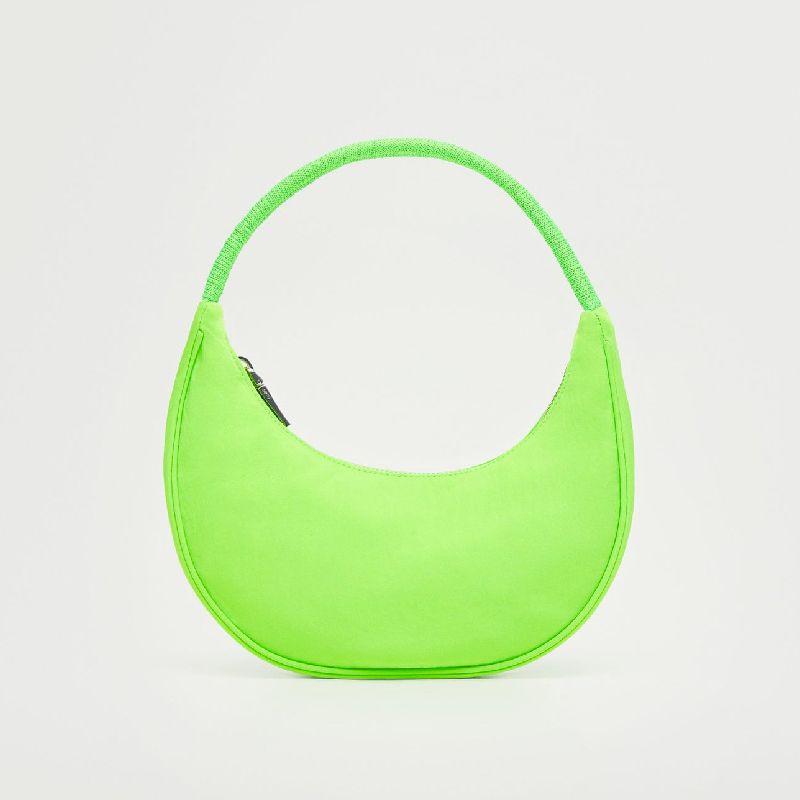 Mango baguette bag with twisted shoulder strap
Recommended retail price: $39.99 / £19.99 | Tick ​​two trends in one with this neon curved bag, one of the main handbag trends of 2022. Don't bother keeping it for the best, wear it with your everyday outfits to give them more punch, the future is bright!
4. Massimo Dutti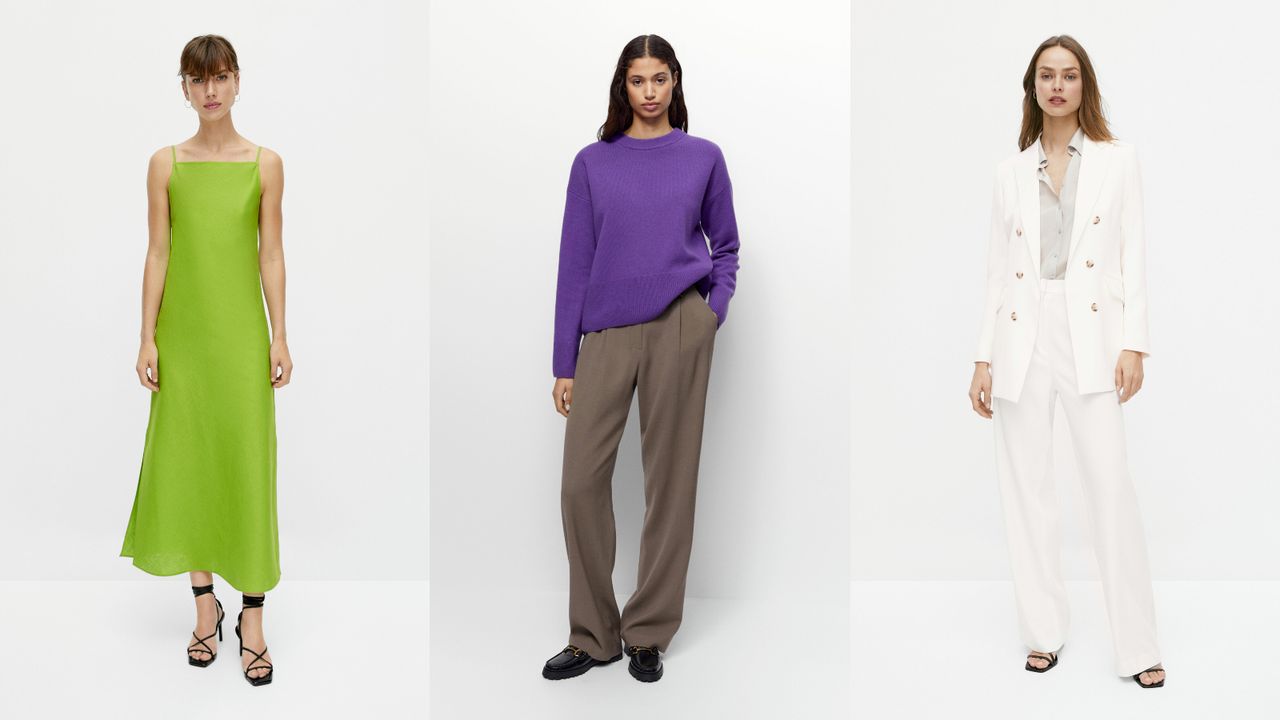 Founded in 1985 by designer Armando Lasauca, Massimo Dutti is a Spanish fabrics company specializing in cashmere and wool products and renowned for its refined twist on wardrobe basics. Although originally aimed at menswear, the brand entered the women's market in 1995 and hasn't looked back since. Expect high-quality sweaters, stylish pieces and streamlined accessories, all in a chic color palette.
The fashion editor's favourites…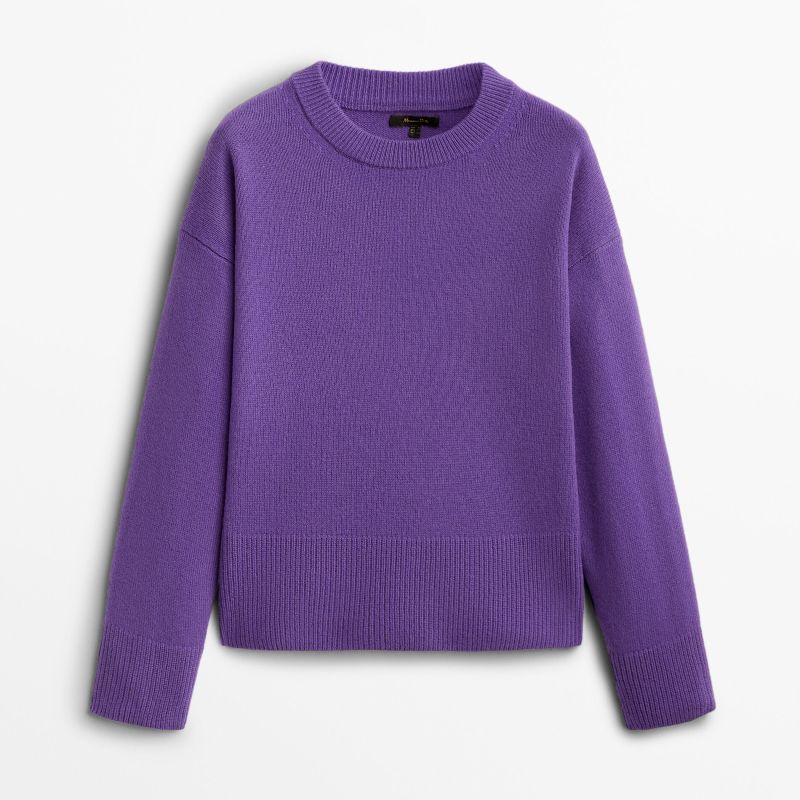 Wool and cashmere cape sweater Massimo Dutti
Recommended retail price: $119 / £69.95 | The best cashmere sweaters are a style staple and we love the rich purple hue of this beauty. A cozy blend of wool and cashmere, it has a classic crew neck and ribbed trims for added texture.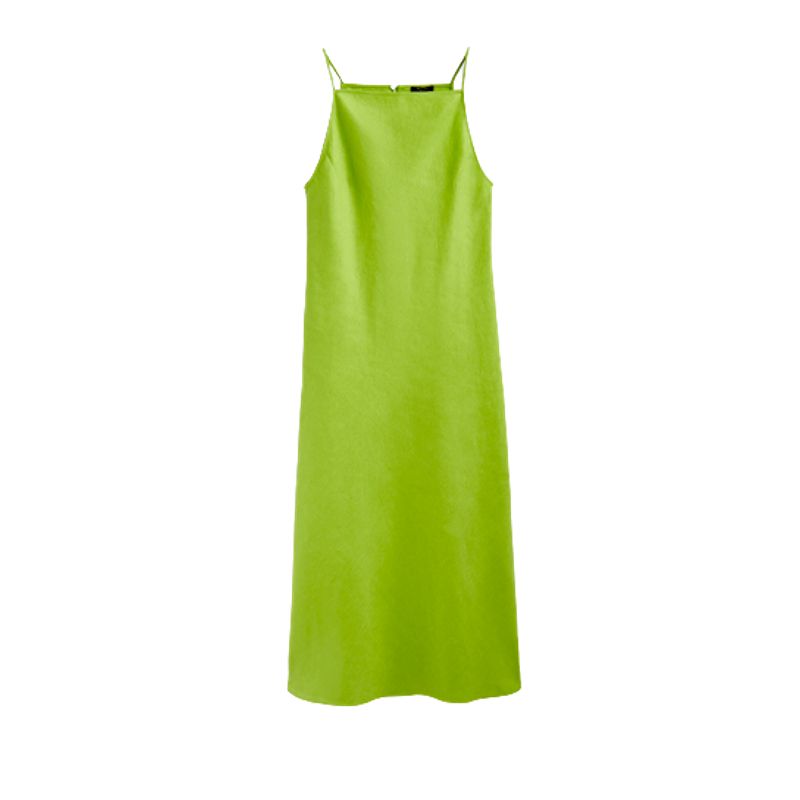 Massimo Dutti Long open back linen dress
Recommended retail price: $129 / £89.95 | Tap into the minimalist aesthetic of the 90s with this simple strappy dress. Made from 100% linen, it's perfect for summer and its vibrant green hue is also very on trend.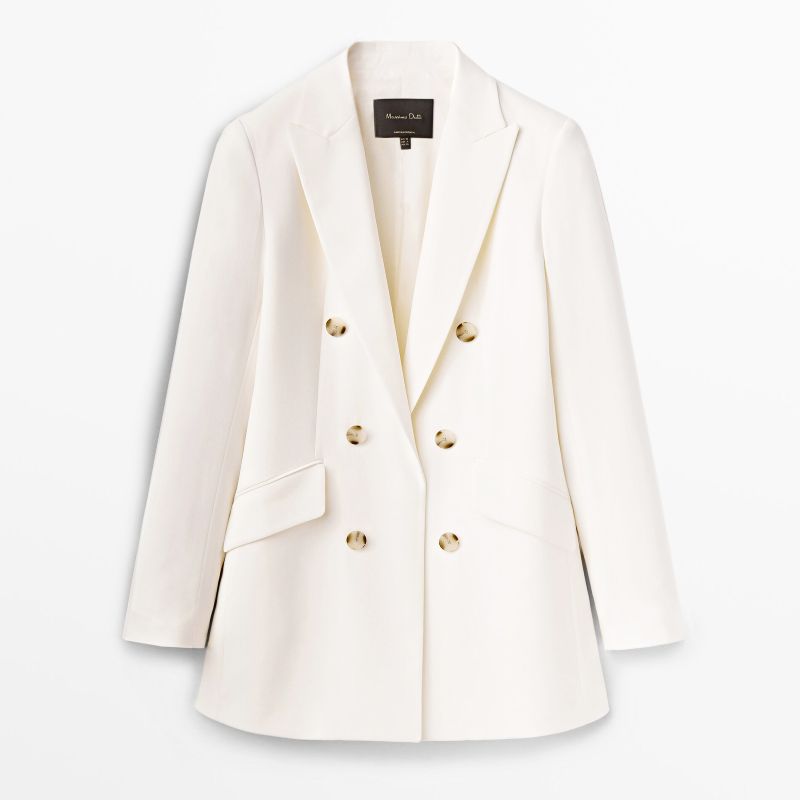 Double-breasted crepe blazer Massimo Dutti
Recommended retail price: $199 / £169 | Team up any look with this stylish blazer. The tortoiseshell buttons add a touch of luxury and the white hue gives it a chic look for spring. Just be sure to avoid coffee!
5. Stradivari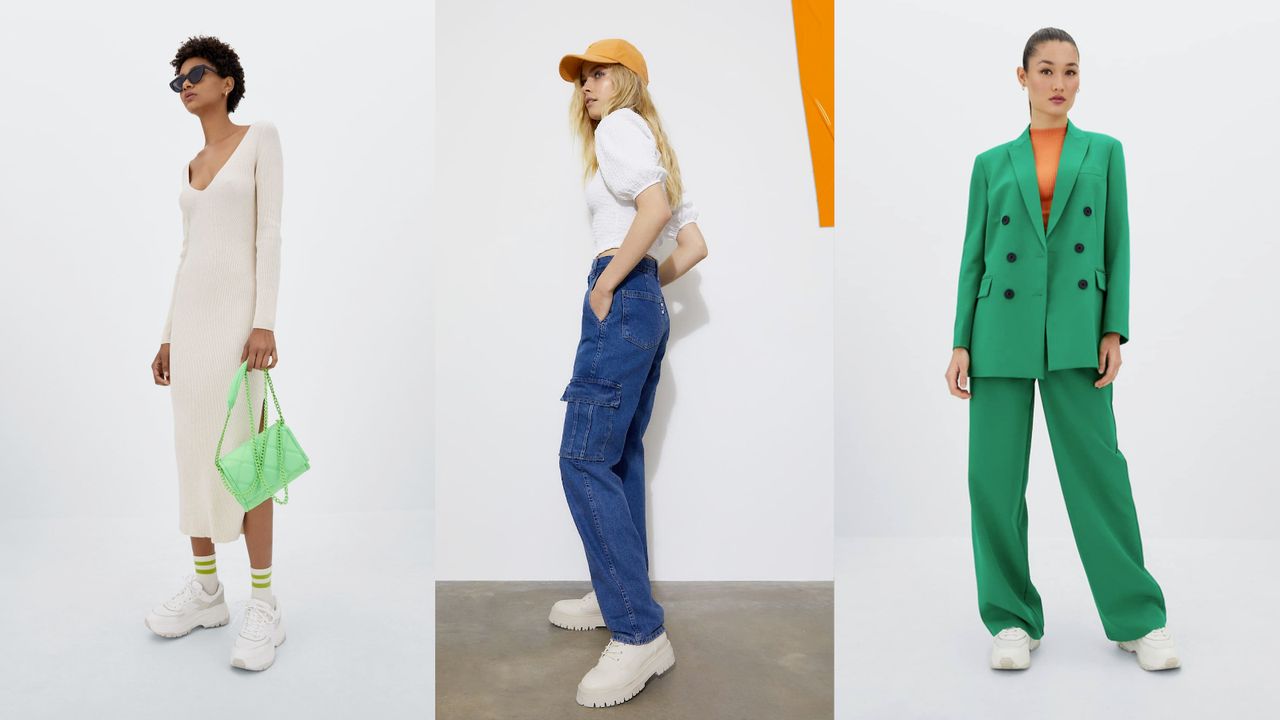 Often described as Zara's younger and cooler sister, Stradivarius is more affordable than its sleek but slightly lesser-known sibling. Although aimed at a younger market, there are wardrobe essentials for all ages as well as trendier purchases. Perfect if you want to nail all the 2022 fashion trends without spending the cash, the collection is guaranteed to inject some fun into your wardrobe.
The fashion editor's favourites…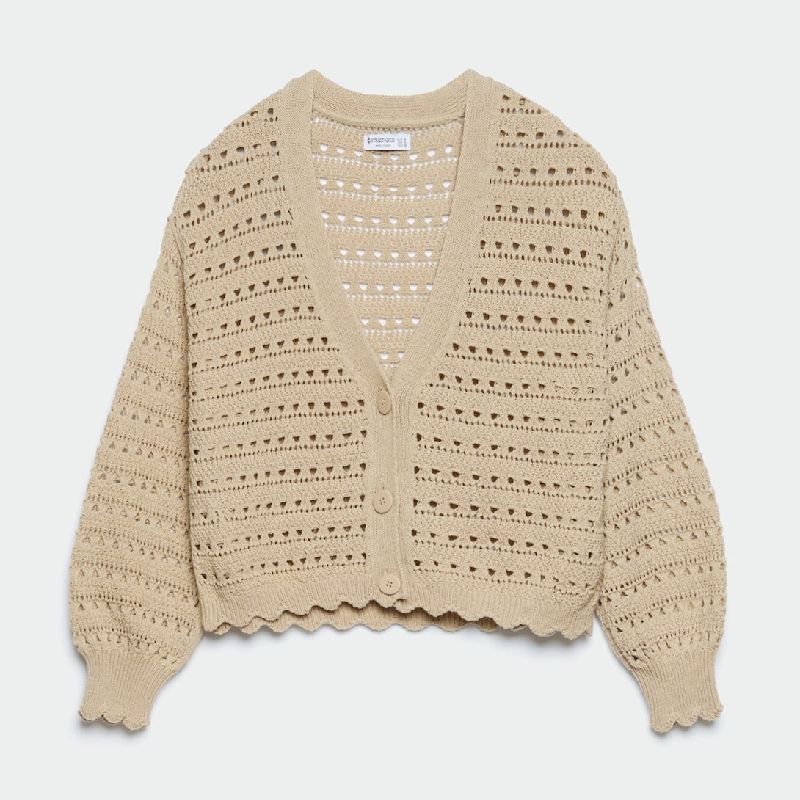 Stradivarius Crocheted knit cardigan
Recommended retail price: $45.90 / £27.99 | We see crochet patterns popping up everywhere and this cute cardigan will make a stylish layering tool in the warmer months. Available in a range of colours, wear it with the matching top or layer it over your favorite dress.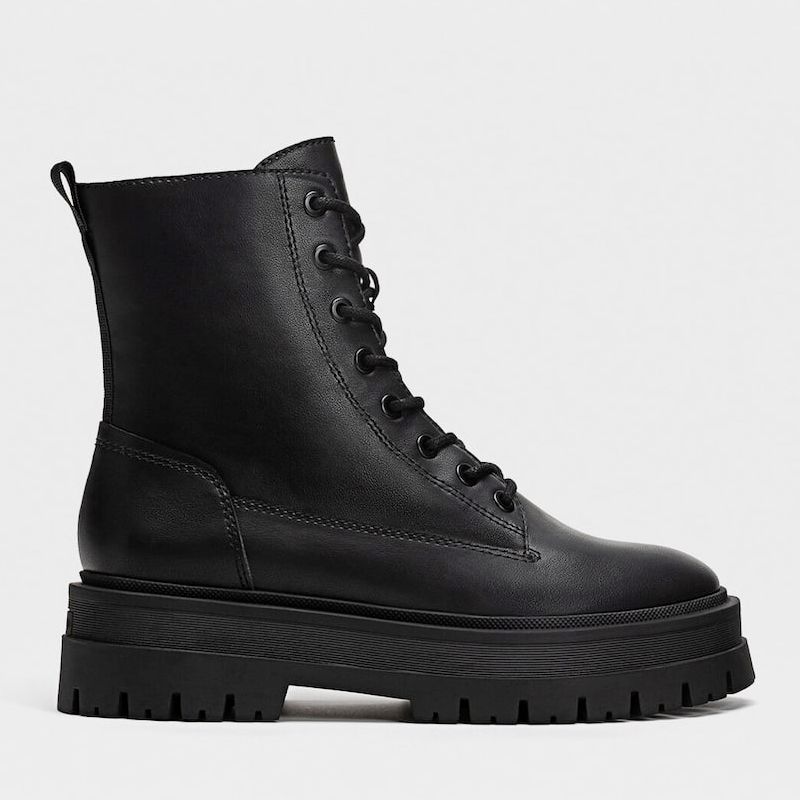 Stradivarius flat lace-up ankle boots
Recommended retail price: $69.90 / £49.99 | Every shoe collection needs a pair of stompy boots and Stradivarius nailed it with this pair. An interior zipper makes them easy to put on, and track soles keep them sturdy too. A purchase at a discount! To wear with everything.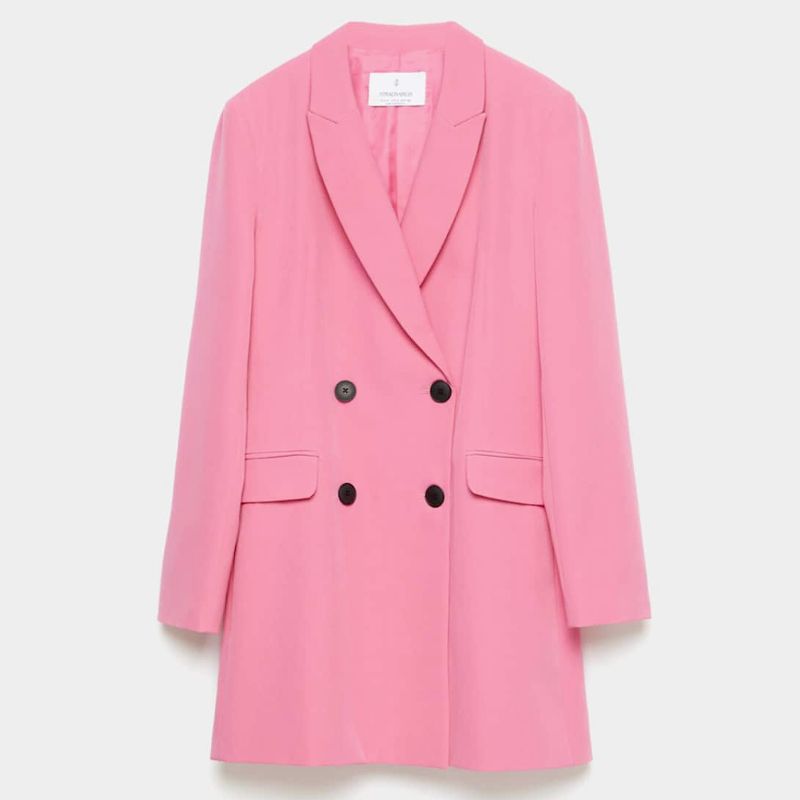 Stradivarius blazer dress
Recommended retail price: $59.90 / £39.99 | This longline blazer is super versatile and can be worn over your favorite jeans or on its own as a blazer dress for a feminine approach to tailoring. Go for the bright pink shade if you want to make a statement or keep it more subtle in the black version.
6. Zara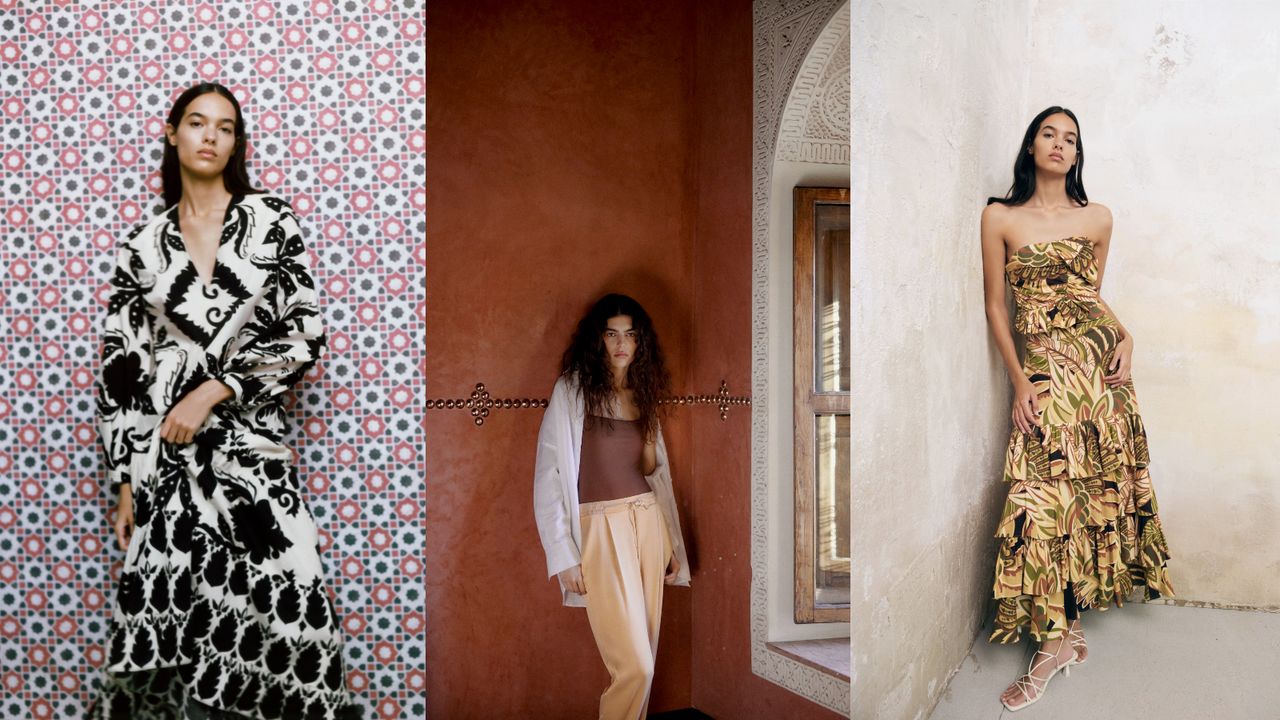 Undeniably Spain's most popular store, Zara needs no introduction, but it wouldn't be a roundup of Spanish clothing brands without this iconic high street hero. Zara has everything from affordable basics to slightly more expensive on-trend pieces that look like they've come straight off the catwalk (their designer dupes will have you doing a double take). With accessories that kill too, we dare you to walk into Zara and not find something you love. Even the Duchess of Cambridge can't resist a purchase from Zara.
The fashion editor's favourites…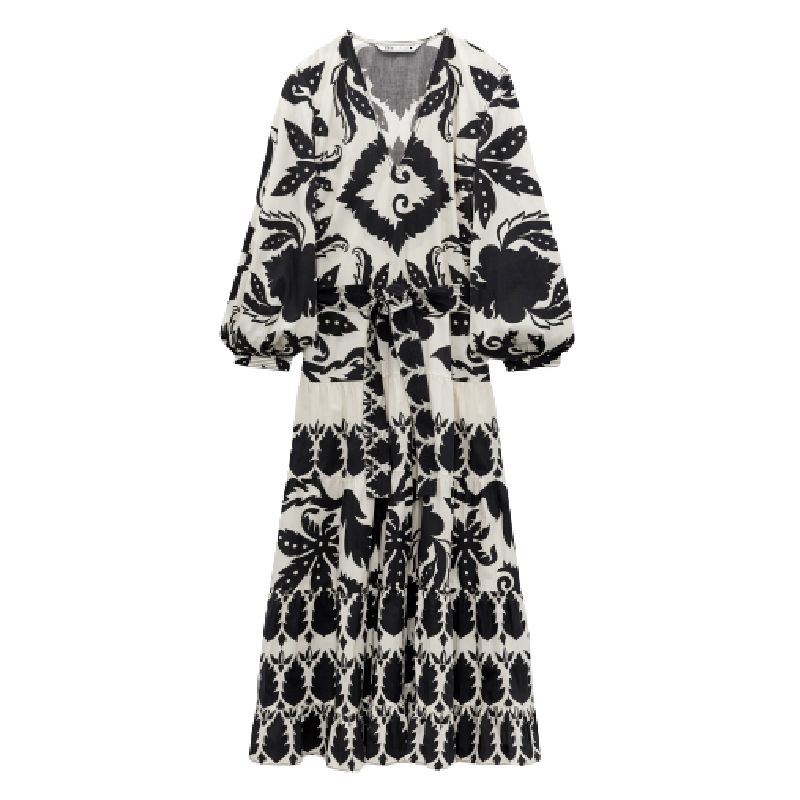 Printed dress with belt Zara
Recommended retail price: $89.90 / £59.99 | This dreamy dress goes straight into our holiday wardrobe. A flattering belted design with a ruffled hem, all in a chic monochrome color palette, you can wear it to the beach or out on the town. Wear with a pretty basket bag and tan sandals.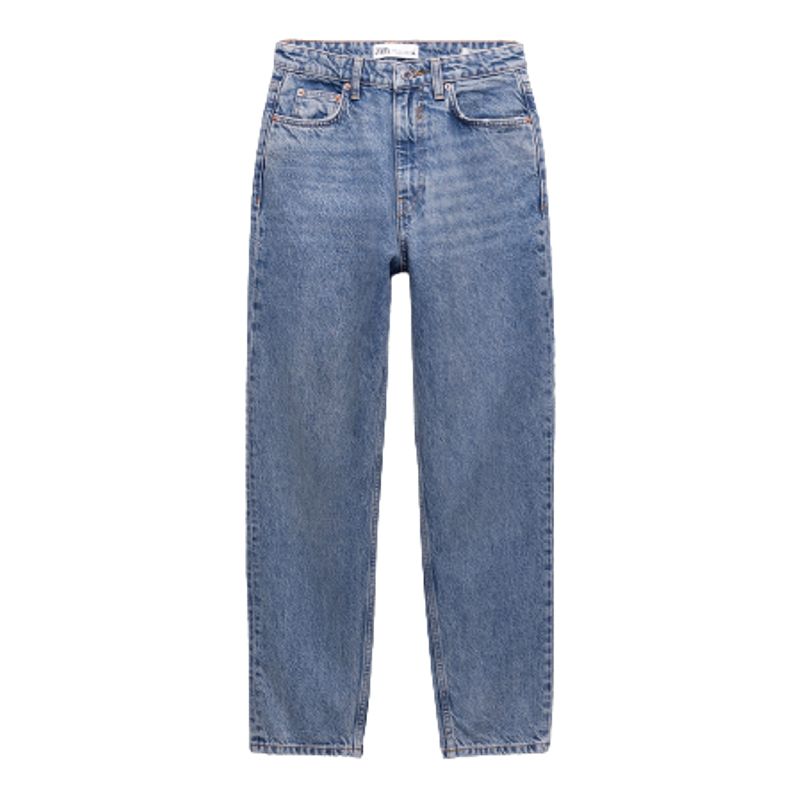 Jeans Zara ZW The 90s Mom Fit
Recommended retail price: $49.90 / £29.99 | We highly rate Zara as having some of the best jeans in the biz, so if you need an update, head straight to their denim section. These mom jeans are super flattering, sitting high on the waist. They also have a cool 90s aesthetic, we love it!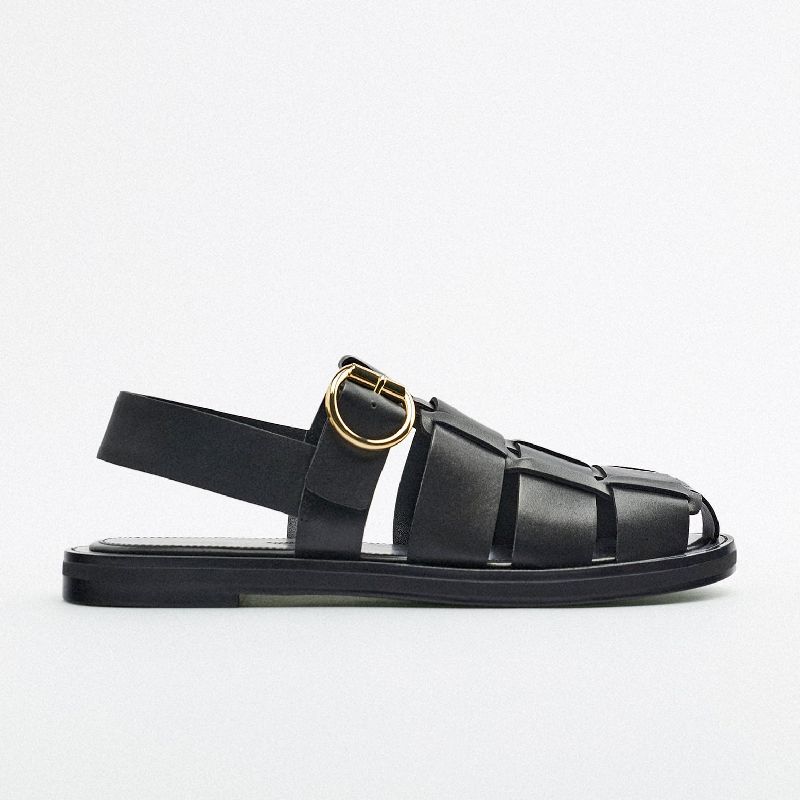 Zara leather fisherman sandals
Recommended retail price: $129 / £79.99 | Cage sandals look to be one of the big footwear trends of 2022, so get on board with this chunky pair. Perfect for giving floaty dresses an extra edge, and the closed toe means we don't need to bother with a pedicure either, hooray!