The daughter of Latin American seamstresses takes on Beverly Hills with her clothing designs – NBC Los Angeles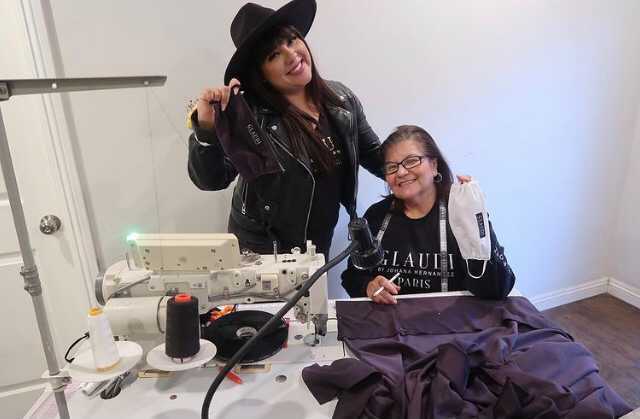 When Johana Hernández was little, her parents took her to the sewing factory where they worked in downtown Los Angeles.
"I was 3 years old and my mother would sit me in a box near her station where her sewing machine was," Hernández recalled.
The restless young girl and future designer said she had always wanted to do something, until her mother asked her to unpocket one of the pants she was sewing while she was sewing. sat on the box.
"I just wanted to be productive," Hernandez said.
Years later, the love for factories and tailoring helped the Salvadoran woman dress celebrities such as Serena Williams, Thalía, Paulina Rubio, Lucero, Natalia Jiménez and Chiquis Rivera, among others.
"I never imagined that I would be a designer, because I grew up watching my parents work in factories, my aunts, my uncles; they were all seamstresses," said Hernández, who said that although they worked long hours, she still saw her uncles and parents very happy.
Hernández said she sometimes saw the bosses arriving with the designers at the sewing factory and they saw the workers as machines.
"They didn't say hello to each other and didn't know their names," she said.
With yarn and fabric in her heart, at the age of 18, Hernández applied to the prestigious Fashion Institute of Design & Merchandising (FIDM) in Los Angeles and she was accepted.
"I went there with my dad, and in my first term, at 19, a denim company hired me to be the designer. I owe that feat to my parents."
Hernández, who has participated in several fashion shows such as in New York, Paris, Los Angeles, San Francisco and Costa Rica, stressed that she wanted to change the way the world perceives Latinos.
"I've always said, I'll work hard to be successful, to get people to respect us. I don't want Latinos to be invisible," she said.
With faith, confidence and the dream of becoming a designer, Hernández launched his own brand GLAUDI, in honor of his mother Gladis and her family because "I wanted to show them, they have never received such attention".
Now with its own brand, Hernández makes all kinds of clothes and for all body types. In 2015, she became an entrepreneur and opened the first Glaudi store in Downey.
"I was designing sportswear with other companies, denim wear, t-shirts, casual wear, party suits and clothes in different sizes," said Hernandez, who was born in Compton.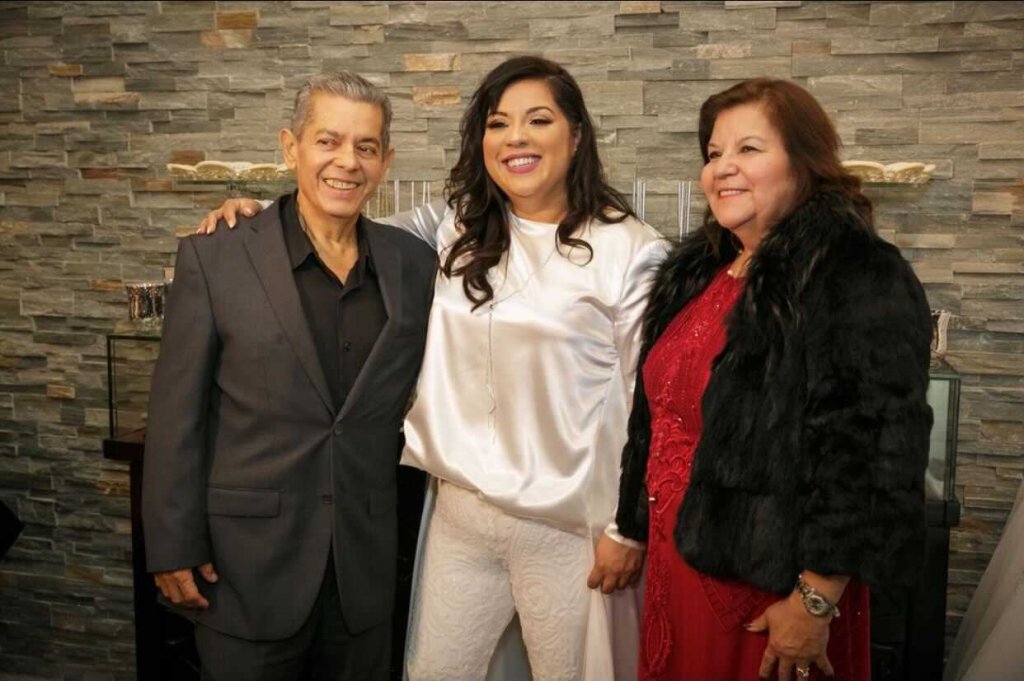 But the success didn't stop there. In 2019, Hernández opened her wedding dress store in Beverly Hills, becoming the first Latina wedding dress designer with her company in 90210.
"There came a time when many of my friends asked me to make their wedding dresses for them," Hernández recalls and that's when the idea was born.
"I've always been an entrepreneur, I've always loved business because my parents worked hard to get ahead," Hernández said.
And now with the two stores, GLAUDI is a family business, with the help of his three brothers and his mother, they all play an important role in the business.
"I always take into account my mother's ideas and words, she is the basis of this brand," Hernández said.
The passionate designer said the pandemic has affected the way weddings will go "but there's still love out there".
And precisely in the midst of a pandemic, Glaudi launched its men's line, Rey Collection, in honor of his father José Reynaldo Hernández, who died a few months ago.
"Women want and will look like queens on their big day, and men want too [to be] like kings and that's why this line is exclusive to them," said Hernández.
"Although my business is not considered essential, love will always be essential, love has never been undone," she said.
This story first appeared on NBCLA's sister station, Telemundo 52. Click here to read this story in Spanish. See more from Telemundo 52: