The textile and clothing industry under "green" pressure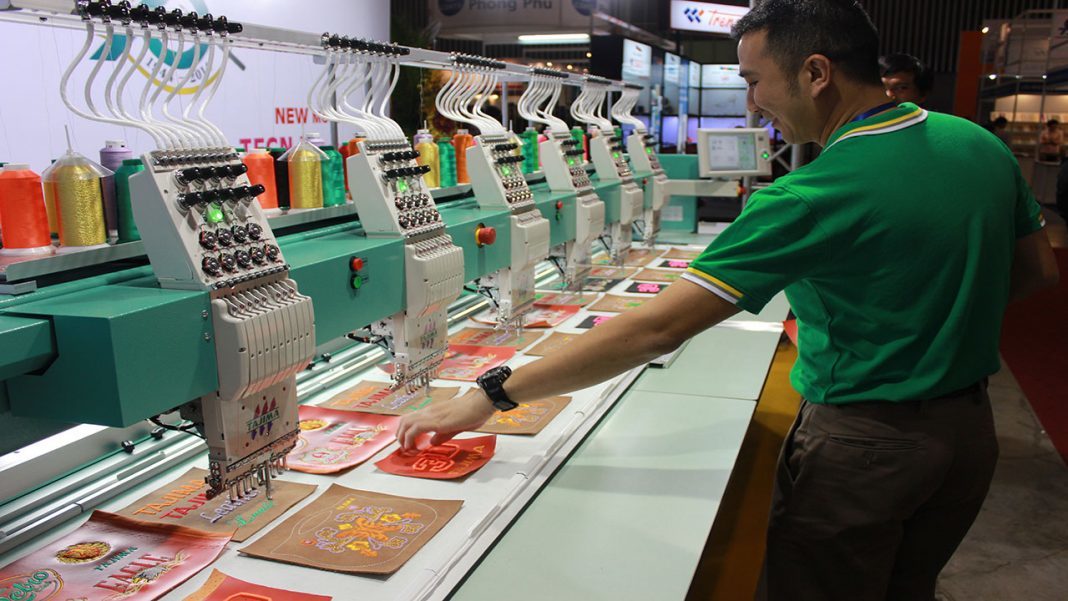 Vietnamese garment factories are expected to save energy and water, use environmentally friendly materials and fulfill corporate social responsibility
This is one of the main points discussed during a seminar on the Vietnamese textile and clothing industry co-organized by the Vietnam Textile and Clothing Association (Vitas) and WWF at the end of last month.
According to speakers at the seminar, global clothing brands have shifted their focus to "green businesses" when placing orders in Vietnam. Polluting manufacturers who do not implement energy-efficient solutions and plan to consume fewer natural resources may face rejection of their products or a halt in new orders.
James Phillips, managing director of apparel manufacturer TAL Vietnam, said more than 250 global fashion brands have established environmentally responsible standards and codes of conduct for their apparel suppliers.
Vietnamese garment enterprises must therefore comply with green production, which will help them do business more efficiently, generate higher profits and maintain growth rates. Garment factories are expected to save energy and water, use environmentally friendly materials and fulfill their corporate social responsibility.
Tran Nhu Tung, head of Vitas' Sustainable Development Council, said the majority of companies involved in the apparel supply chain formed by global fashion brands have embraced "green" requirements for production, such as assume their corporate social responsibility, be friendly to the environment and reduce emissions.
According to Mr. Tung, meeting the social and environmental responsibility criteria set by global brands remains a fundamental commitment for garment factories to make when entering a production chain.
In the immediate term, implementing sustainability criteria can be a challenge for local garment companies, as these criteria require huge investments and personnel. However, in the long run, Mr. Tung argued, the credibility and brand value of the company in question will be better. In addition, such a venture may later receive support from global clothing brands, international organizations, and financial institutions.
"Companies are forced to adapt to changes to develop further," Tung said, adding that in addition to meeting the requirements and criteria set by global brands, "green" development also means that a company itself needs to be more responsible to the community. and subsequent generations in production.
Seminar participants also argued that in reality, meeting sustainable production criteria in factories will increase the number of new orders and facilitate more efficient operations that will help reduce costs by using less energy and waste. water.
Experts have insisted that once a company is deemed to have developed sustainably, it will create added value for the entire textile and garment industry in Vietnam. Global clothing brands will then treat Vietnamese companies differently and may transfer more orders to the country.
Considering the many opportunities created by the free trade agreements signed by Vietnam and its trading partners, the local textile and garment industry is given a great chance. However, this presents a huge challenge for local businesses when they have to meet the environmental protection and low emissions requirements included in free trade agreements.
To meet the challenge, local textile and clothing companies are turning to modern production lines and technologies that opt ​​for cleaner production, save more energy and improve the competitiveness of their products. However, this is more difficult for small businesses with limited financial capabilities.
Some speakers said that to give Vietnamese textile and garment enterprises a facelift, in addition to the efforts made by the enterprises themselves, support from the government, financial institutions and global clothing brands is also essential.
Source: SGT

Vietnam hits apparel export target for 2021
The value of Vietnam's textile and garment exports this year is estimated at $39 billion, up 11.2 percent year-on-year, according to an official from the Vietnam Textile and Apparel Association (VITAS). .