Time to strengthen labor rights in garment factories: Rehman Sobhan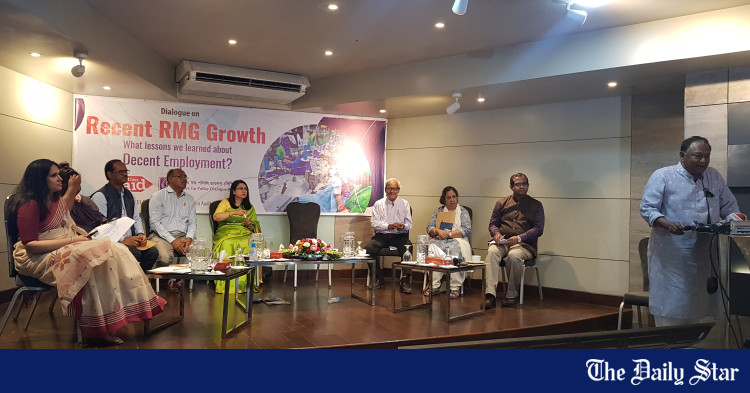 Speakers at a program organized by the Center for Policy Dialogue (CPD) and Christian Aid at the BRAC Center Inn in Dhaka. Photo: Collected
">
Speakers at a program organized by the Center for Policy Dialogue (CPD) and Christian Aid at the BRAC Center Inn in Dhaka. Photo: Collected
Bangladesh must strengthen labor rights in its factories now as the number of garment exports is increasing day by day, a leading economist said today.
The trend of buyers gradually moving away from China and many other global markets showed that an opportunity was emerging in Bangladesh, said Rehman Sobhan, president of the Center for Policy Dialogue (CPD).
Therefore, labor rights must be upgraded to global standards so that retailers and international brands, especially the European Union (EU) and in the reinstatement of the US GSP, cannot raise issues on compliance when placing work orders, Sobhan said. .
"We need to be fully prepared to build our production capacity and our export capacity. We have already seen that the opportunity has opened up for Bangladesh," Sobhan said.
He was speaking during a panel discussion on "Debating Recent Export Growth and Decent Employment in the RMG Industry: A UNGP Perspective" co-hosted by CPD and Christian Aid at the BRAC Center Inn in Dhaka.