Vietnam's textile and apparel companies face compliance pressures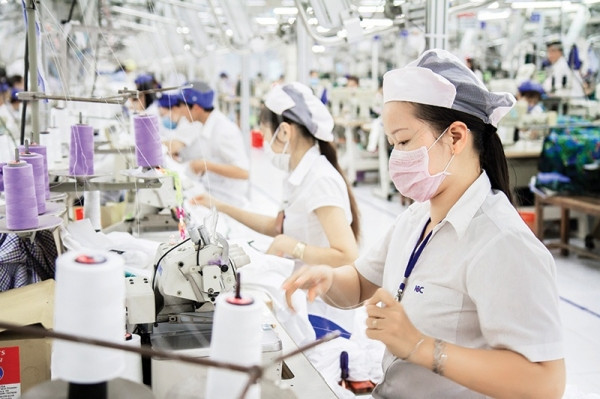 During a workshop on the traceability of textile materials before the impact of the new geopolitical situation organized by the Vietnam Textile and Apparel Association (VITAS) and the Cotton Council International held in Ho Chi Minh City as part of At the SaigonTex 2022 exhibition last week, Truong Van Cam, vice president of VITAS, said textile and apparel companies are under great pressure as material traceability regulations present more hurdles. for these producers.
"Traceability is a key requirement for imported products in a number of countries, including the US, UK, EU, India and Canada," Cam said. "The shift from fast fashion to sustainable fashion is bringing about a sea of ​​change. There will be limits on recycled content and stricter criteria for traceability of textiles and accessories."
Phung Thi Minh Hang, a representative of TNG Investment and Trading JSC, confirmed that the company implements regulations for goods tracking activities to certify that goods are recycled under the standard process for recycled goods.
After an implementation period, foreign companies require product information such as date of manufacture, production process, and product certifications, among others.
If Vietnamese companies want to reap the benefits of free trade agreements, they must meet origin requirements for their inputs.
Imminent Obstacles
A significant number of small and medium-sized enterprises still do not master the entire process, which includes managing product information, providing standardized data, and confirming manufacturing operations.
Vu Kim Thanh, a representative of Fashion Garments 2 located in Dong Nai province, admitted that companies face difficulties in traceability activities because information on fabrics and raw materials is still inconclusive.
According to Dang Hong Thuy, a representative of Sung Il Vietnam Co., Ltd. – a trading company specializing in the supply of fabrics – traceability procedures still take a long time for Vietnamese companies and foreign customers. Especially in the early stages, companies completely depend on vendors to prepare certificates.
Hang of TNG Investment and Trading JSC estimates that raw material traceability expenses are still relatively high, resulting in a 10% increase in the cost of output products, which hurts its competitiveness. In addition, the traceability procedure is very complex and rigorous when it comes to periodic revision and each time a new line is produced.
Many opportunities
The trend to use recycled and green products and sustainable resources is growing despite increased regulation.
According to Thuy of Sung Il Vietnam, customer confidence in the traceability process led to a 30-40% increase in orders despite higher prices.
Hang added, "Compared to 2020, the growth rate of export orders for Vietnamese companies will increase by 103% in 2021 and 218% in the first half of 2022 thanks to traceability activities."
In order to help meet raw material sourcing standards, the textile and garment industry is also coordinating with the Ministry of Industry and Commerce to build a number of eco-friendly industrial parks. environment with sewage treatment systems and environmental protection measures.
Vietnam's textile and apparel companies need to quickly adapt to requirements governing product traceability and perform well in this area, as many overseas markets prefer companies that engage in green manufacturing and use sustainable materials. .
Source: VIR