Volatile energy could become the norm for clothing manufacturers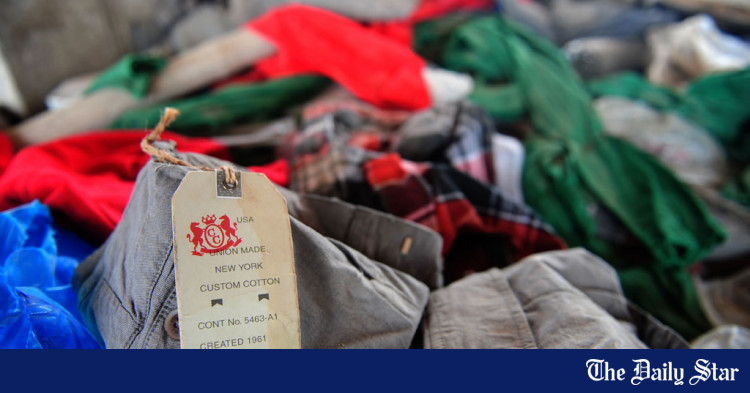 Recent estimates suggest that various global issues that have led to gas shortages have cut clothing production levels in half. PHOTO: AFP

">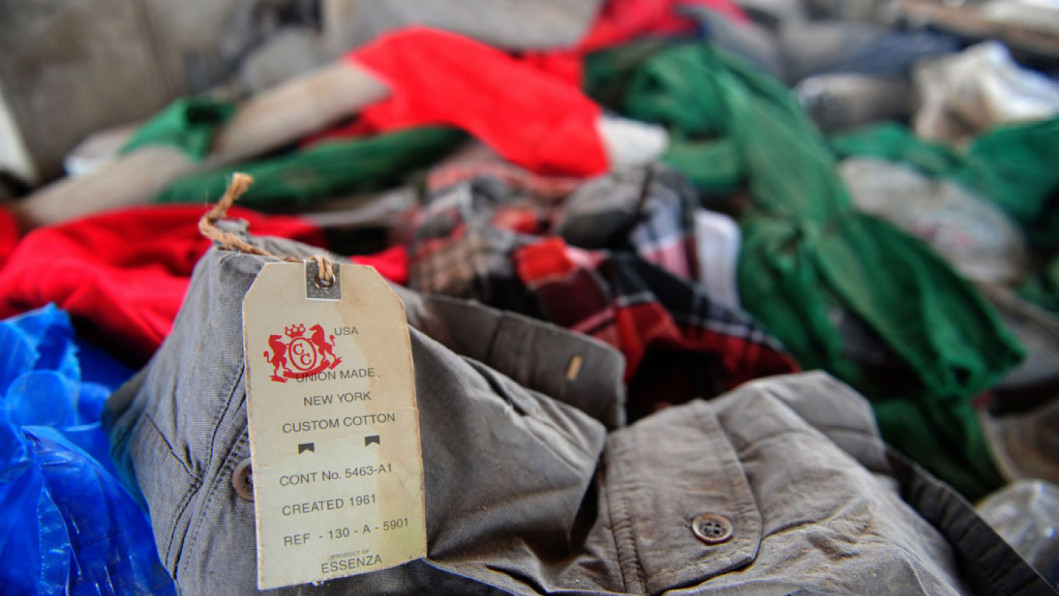 Recent estimates suggest that various global issues that have led to gas shortages have cut clothing production levels in half. PHOTO: AFP
As a clothing manufacturer, when the pandemic was tough, there always seemed to be light at the end of the tunnel. Initially, we experienced global lockdowns which impacted our core markets in the United States and the European Union. But then came the vaccines and as they rolled out business slowly started to get back to normal and we even had a backlog of orders at one point.
The concern right now is that it is difficult to see an end in sight to the energy crisis, which continues to hamper the productivity of our garment industry. This crisis is causing sleepless nights for all of us who have a vested interest in the success of our most important industry.
For all the latest news, follow the Daily Star's Google News channel.
Recent estimates suggest that various global issues that have led to gas shortages have cut clothing production levels in half.
The lack of adequate gas pressure combined with soaring fuel costs means many plants are now operating at significantly lower capacity. Some factories have closed and others could follow if the situation does not improve soon. Some plants only operate in the evening when the gas pressure is constant.
These issues all affect the ability of factory owners to pay bank loans, salaries, rents, etc.
In addition to energy challenges, factory owners are also suffering from a lack of orders. Orders have been falling since the spring and, many say, since the start of the Russian-Ukrainian war. The question is, why are we facing such a situation and when will it end?
I spoke to many friends in Europe and the United States to try to find answers to these questions. Here is what I discovered.
First, let's go back to the early spring and the start of the Russian-Ukrainian war, which had such a profound ripple effect around the world.
I don't want to get into the politics of war too much so I'll keep it simple. NATO is a defensive alliance of 30 countries from Europe and North America. Although not a NATO member, Ukraine is a NATO partner.
Accordingly, NATO has consistently condemned in the strongest terms Russia's war of aggression against Ukraine and has provided Ukraine with an unprecedented level of support, helping to uphold its right to self defense. This has included weapons and weapons.
In retaliation for this, Russia – a major exporter of oil, coal and gas – has militarized these vital energy supplies. Many NATO members have had their oil and gas supplies cut off by Russia, which means the Europeans have seen their energy prices skyrocket beyond anything they could have imagined. . This, in turn, impacts purchasing power in a key market in Bangladesh. With huge gas and electric bills to pay, customers are cutting back on discretionary spending in areas like fast fashion.
Many US leaders and security officials have been telling Europe for years that they need to diversify their energy supplies and not be so dependent on Russian oil and gas. Unfortunately, they did not act quickly enough and left themselves very exposed to the energy supply cuts implemented by Russia.
Because supply is tight, this puts upward pressure on energy globally. Indeed, Russia is such an important player in the global energy market. Basic economics says if you restrict supply, prices will go up, and that's what we continue to see. The winter could be long.
There is more. Many countries in the European Union have attempted to switch from oil and gas to renewable energy resources. All of this helped create the perfect storm by which Russia intermittently cut off the flow of natural gas to Europe, using its dominant market position to inflict pain and uncertainty on Europe. According to the latest estimates, the European Union depends on Russia for 46% of its coal imports and nearly 30% of its oil imports.
Where will it end and what can apparel makers expect in the coming months? Business associates tell me that the war between Russia and Ukraine is going on longer than expected. There is no sign of a ceasefire and, like so many of these wars, it has become a long and protracted battle.
The implications of all this are profound. As long as this war rages and NATO is unwilling to give in to Russia's demands (Russia wants an agreement that Ukraine will not join NATO), energy markets at the scale will continue to be affected. The effects of this situation will be felt even more with the onset of winter.
Like it or not, Bangladesh is now evolving in a globalized world. It's hard to see the energy challenges faced by our apparel manufacturers easing any time soon.
As apparel manufacturers, we must prepare for the idea that these challenges will be there for many months to come. The pandemic has been tough, but it's a whole different animal.
Mostafiz Uddin is the Managing Director of Denim Expert Limited. He is also the founder and CEO of Bangladesh Denim Expo and Bangladesh Apparel Exchange (BAE).