Why Sri Lanka's financial crisis may be a boon for Indian garment makers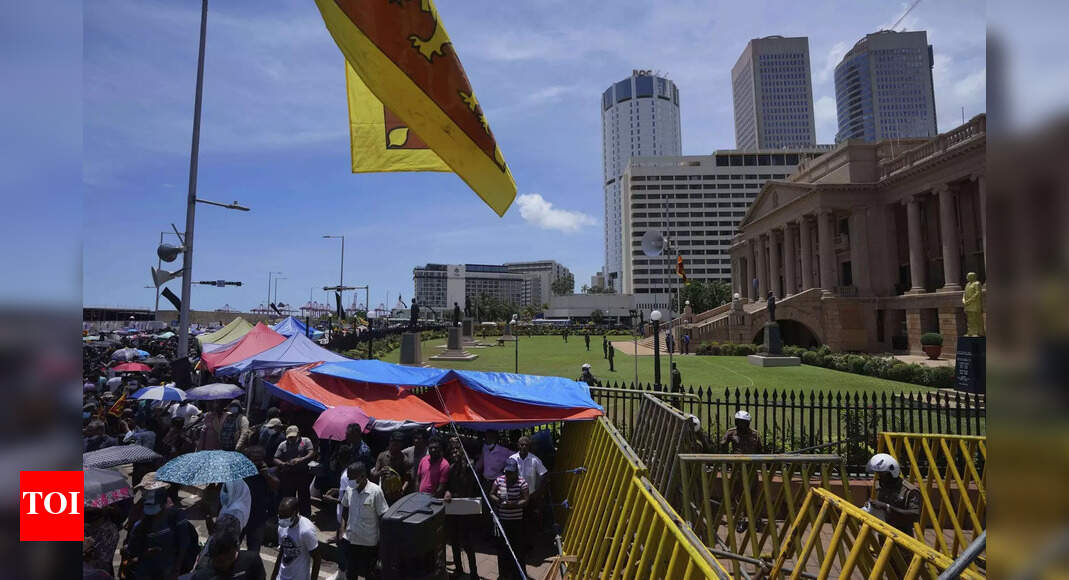 NEW DELHI: The economic crisis in Sri Lanka is expected to benefit India's garment industry as the former's export industry has been hit due to several hours of power cuts, shortage of diesel and people suffering from high commodity prices. Indian garment exporters are starting to receive orders from the UK, EU, UAE, Australia and Latin America due to these economic headwinds which are disrupting the production of key exports such as Sri Lankan clothes and tea.
"Normalization of discretionary spending, higher achievements and sustained export demand, especially due to higher opportunities following supply chain issues in Sri Lanka and China, will boost earnings for apparel manufacturers. ready-to-wear (RMG) by 16-18% this fiscal year," Crisil Ratings said in a note.
Ready-made apparel makers' operating margin is expected to improve 75-100 basis points year-over-year to 7.5-8.0% this fiscal year, although still lower to pre-pandemic levels of 8-9%. Profitability will be supported by partial pass-through of higher input prices and improved operating leverage. In addition, the depreciation of the rupee and the continuation of export-related incentive programs will be additional benefits for export players in the future, shows an analysis of 140 RMG manufacturers rated by CRISIL Ratings.
Earlier this month, the Indian government approved 61 applications with an investment potential of over Rs 19,000 crore under the Production Linked Incentives (PLI) scheme for textiles, with an eye on the international market.
"Export demand is expected to increase by at least 12-15%, despite last year's higher base, as foreign players continue to diversify their supplier base in light of the economic crisis in Sri Lanka and the new wave of Covid in China, which has disrupted supply chains," said Anuj Sethi, Senior Director at Crisil.
While key raw materials such as cotton yarn and synthetic fibers are 15-20% more expensive, apparel manufacturers should be able to partially pass on input price increases to the rebound in demand and improving operating leverage, which will support overall profitability, said Crisil.
Already, the textile hub of Tirupur in Tamil Nadu and tea plantations in southern India and Assam are seeing a surge in overseas orders as export demand has shifted to India . Global brands such as Zara, Mango and H&M place orders from Asian countries including India, Sri Lanka, Bangladesh, Cambodia and Vietnam.
UP Singh, Secretary of the Ministry of Textiles, reportedly told ANI, "Some countries that used to import from Sri Lanka have started contacting India, as Sri Lanka is going through its worst economic crises. companies in Sri Lanka. Tirupur district in Tamil Nadu. Tirupur is the hub of textile industry in Tamil Nadu. Singh said last year's textile sector exports were around $43 billion and that this year the target has been set at 100 billion He said that India currently produces more than 340 lakh cotton bells but consumption will be higher than production due to diversion of orders from Sri Lanka due to the crisis.
Countries like Bangladesh and Vietnam have no import duties for importing cotton from Australia, Brazil and South Africa, while Indian importers had to pay 11% duty, which which has resulted in high cost of inputs, making them uncompetitive. However, earlier this month, the government removed the basic 5% customs duty on cotton imports, but as commodity prices are rising globally, this may not reduce any significantly the overall cost of production.