Workers at the Italo-Armenian garment factory in Yerevan on strike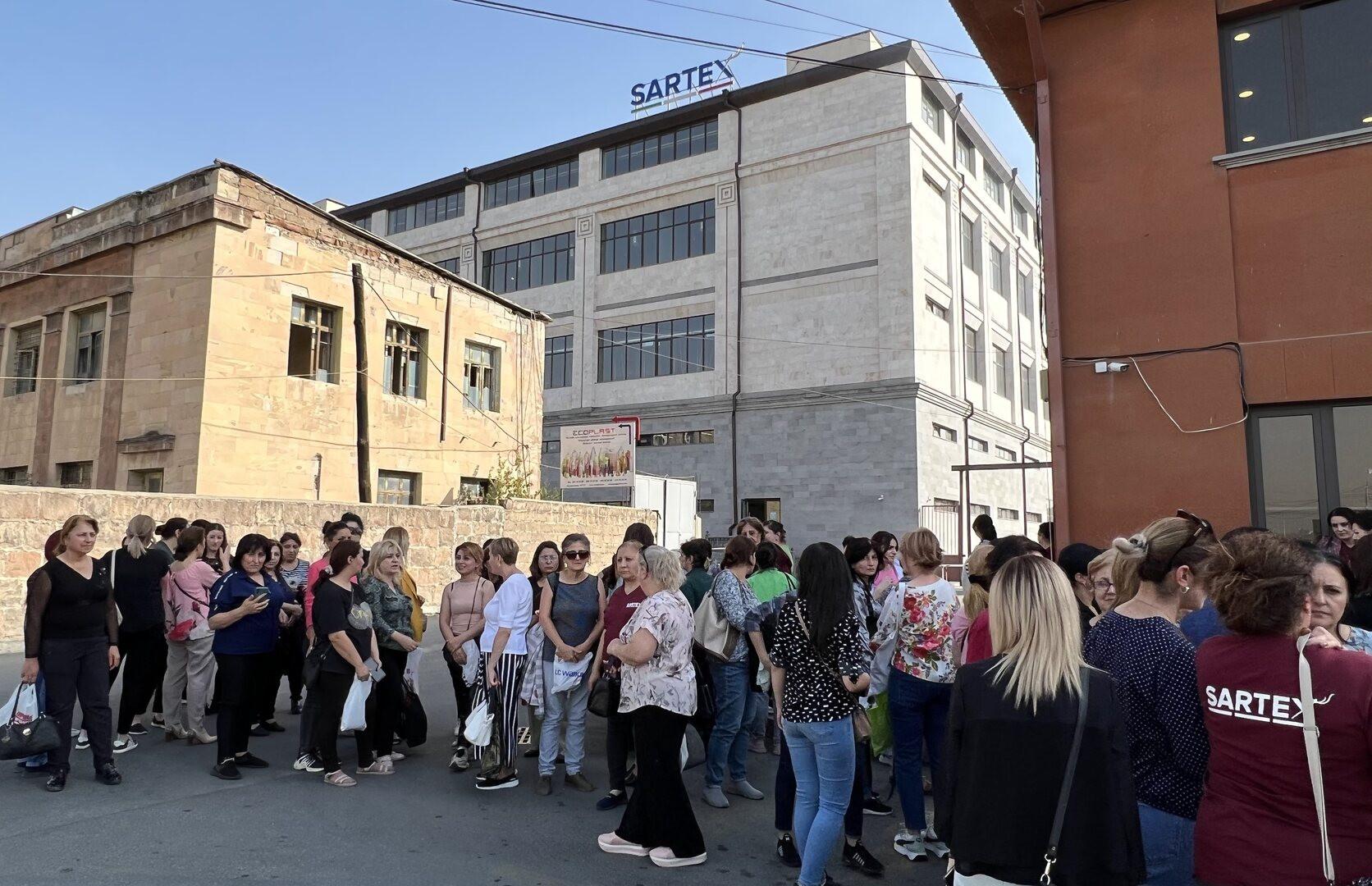 Garment workers at a factory in Yerevan that makes clothes for high-end European brands went on strike yesterday, saying they were not being paid overtime pay.
Sartex, an Italian-Armenian joint venture, was founded in 2019 and produces clothing for brands including MaxMara, Moncler, Peuterey, DolceGabbana and Dainese.
Strikers often say they are forced to work on Saturdays and insulted by their Italian superiors.
Tatevik Hovhannisyan, one of the strikers, told Hetq that the company plans to fire production supervisor Gevorg Gevorgyan for protecting their rights.
"We don't want to work here without Mr. Gevorgyan, because he was the only one who fought for us in the last ten months. Thanks to him, our wages have increased, production volumes have increased. Thanks to him "They didn't insult us. Do you know how inhumane they are to us? Hovhannisyan said.
The strikers say they are paid 100,000 drams a month (US$247), not the 160,000 stated in their contracts.
They claim that the management of the company threatened to fire them if they continued their strike.
Hetq contacted Gevorgyan who said he had urged the strikers to return to work because if he was fired he could not guarantee their jobs.
The Health and Labor Inspectorate of the Armenian PS announced that it would examine the claims of the strikers.
If you found a typo, you can let us know by selecting the text box and pressing CTRL+Enter